After a nine-year absence, Hugh Jackman is getting back in the Tony-hosting game. The Wolverine star/Tony winner/your mom's favorite actor took to Instagram this afternoon to announce that he'll emcee the 68th annual Tony Awards, which will air on CBS on June 8. Jackman previously hosted the show three consecutive times from 2003-05, before the theater community grew tired of his rippling muscles, charming personality, and beautiful singing voice, and decided to send him back to his sad, movie star life.  
But refusing to shut up about singing live for the Les Miserables movie has paid off, and Jackman has finally been invited back to host Broadway's biggest night. He'll now match Neil Patrick Harris' four hosting gigs, and odds are the duo will play up that rivalry through song at this year's awards, as they did back when Harris hosted the show for the first time in 2011.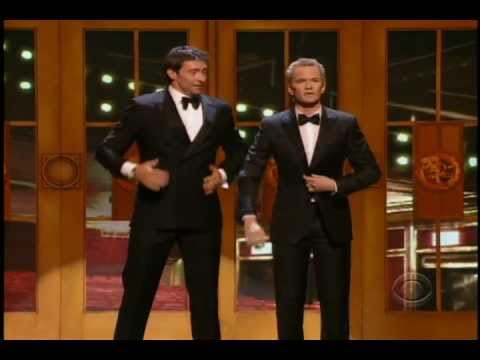 Source
Submit your Newswire tips here.