Having discovered that they are both capable of talking, and after deliberating as to whether maybe there's something to that, rap-talker Ice-T and his non-mute wife Coco have determined that the clearest course of action is for them to host a talk show. According to Deadline, Ice-T made the announcement on his podcast—one of just many forums for his talking—saying the couple had decided to end their E! reality series/self-affirmation Ice Loves Coco after three seasons, in order to explore the more creatively rewarding arena of the daytime talk show. "You can only do so much with reality TV," said the man who had already used reality TV to record his wife's song about fucking her shoes, and therefore had nowhere else to go.
Little else is known about the potential series being developed through Ryan Seacrest Productions, which has previously produced Shahs Of Sunset, Denise Richards: It's Complicated, and a culture that is constantly inundated with news involving the family of late O.J. Simpson defense attorney Robert Kardashian. However, it's assumed the show would forge bold new avenues of entertainment that cannot be contained within the confines of reality TV, such as Ice-T and Coco talking to people besides each other. It's also assumed that at some point their dog with the giant balls might wander out, and then maybe they could talk about that.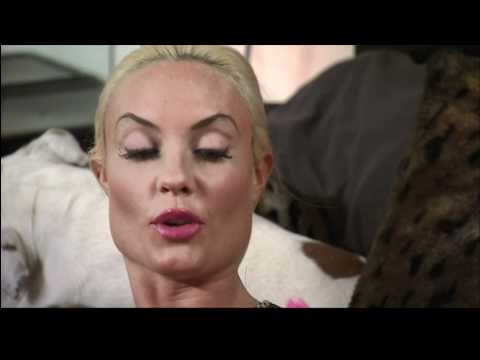 Source
Submit your Newswire tips here.