Over the past couple years, Tiny Engines has had several of its bands (Dikembe, Everyone Everywhere, CSTVT) get lumped in with the "emo revival" tag. It's a dismissive term that Tiny Engines seems to be pushing back against with every new signing, as evidenced by the latest addition to its eclectic roster, North Carolina's It Looks Sad. Despite having a name that borders on emo self-parody, It Looks Sad actually hews much closer to the dreamy post-punk of Beach Fossils than anything the label's done to date. Below, The A.V. Club premieres the video for "Fingers," a digital-only track from the band's forthcoming 7-inch, which sees the band throwing a ticker tape parade inside its home, and offsetting the song's distant washes of reverb with an in-your-face celebration.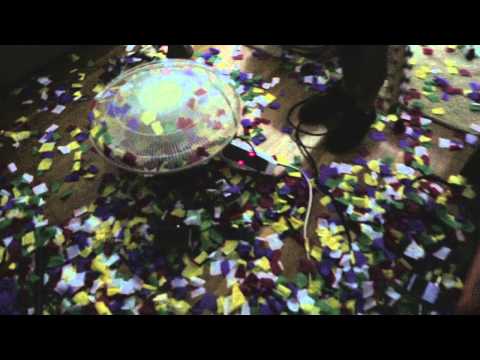 It Looks Sad tour dates
Aug. 1–Snug Harbor–Charlotte, North Carolina
August 2–Radio Room–Greenville, South Carolina
August 3–Emilio's–Richmond, Virginia
August 5–Bourbon and Branch–Philadelphia, Pennsylvania
August 6–Cake Shop–Manhattan, New York
August 7–The Beehive–Washington, D.C.
August 8–Tap House–Norfolk, Virginia
August 9–Slim's–Raleigh, North Carolina
Submit your Newswire tips here.