The music world has swirled and rushed around J Mascis since the mid-'80s, when he launched Dinosaur Jr., and though his music has dipped in and out of fashion, he has been massively consistent. The relatively recent Dinosaur reunion produced three solid albums, and Mascis has alternated those with solo material—and he recently announced a new record, Tied To A Star. The album now has a release date, August 25, and a very Mascis-like track listing ("Me Again," "Stumble"), below. Also below: your first listen to "Every Morning," the album's first single. For a massive list of tour dates and a short paragraph about why J Mascis is awesome, written by Todd Barry, go right here.
1. Me Again 2. Every Morning 3. Heal the Star 4. Wide Awake 5. Stumble 6. And Then 7. Drifter 8. Trailing Off 9. Come Down 10. Better Plane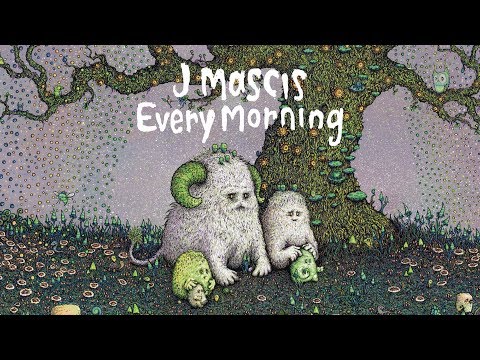 Source
Submit your Newswire tips here.