British musician Jack Peñate is making pitch-perfect pop—think Duran Duran, but without the feathered hair—in an era when post-punk acts like Franz Ferdinand rule the roost. His second album, the recently released Everything Is New, expands his pop vision even further, making full use of the studio to create a highly danceable (and highly falsetto-driven) record. In advance of his show at 7th Street Entry on Saturday, Peñate spoke with The A.V. Club about the state of pop, turning a studio-engineered confection into a compelling live show, and having an obsessive record collector for a father.
A.V. Club: Do you see yourself as a pop act? A rock 'n' roll guy? Both?
Jack Peñate: I don't quite know yet what my role is. I don't know if I ever will. I'm not really into defining myself. I just try and write music that I really want to hear and that hasn't been done, or I think hasn't been done and definitely hasn't been done by me. The new record was basically me being as daring as possible. It's still not, you know, avant-garde aboriginal rap, but it felt kind of exciting. I was moving into music I didn't feel I could make at the beginning of my career. As for the pop thing, it's something I always want to stay with, just because I'm a big fan of melody. I just love melody, really.
AVC: You mentioned Everything Is New as being "daring." It certainly feels more expansive—much more like a studio record—than your debut album, Matinee, did.
JP: Yeah, completely. I wanted to try my hand at making a record that was mostly about the atmosphere. I was really into the idea of [Everything Is New] having an overall feeling—like if all of the songs were recorded during a single day. But I definitely spent a lot of time in the studio. I felt that my first record was very clean and precise, but also live-sounding and kind of 2-D. With this one, I was into the idea of being sonically a lot more open, so it definitely became a studio record. But now that I've been through the process of turning it into a live record, I listen back and it feels different. I know I can play it live and recreate the feeling, which at first wasn't really happening.
AVC: How did you go about translating Everything Is New into a live show?
JP: At first I thought I'd just try to get the band together and we'd try to play it as we heard it, but it didn't feel right. Then I got backup singers and some horns and that was too much. It didn't feel comfortable either. Because the album has all these backing vocals, that was the first thing I really worried about. But now I've realized that the songs can be sung concisely without 30 voices. Now I've settled on a band of five. The only way you can get it across is when you start to feel comfortable in the songs—you have to practice loads and get it really tight, and then loosen up over another few months.
AVC: You're embarking on your first cross-country U.S. tour. Are there any places you're particularly excited to visit?
JP: I'm really excited about the West Coast. I've got a friend who e-mailed some guys at [legendary Los Angeles hip-hop label] Stones Throw. I was a massive Stones Throw obsessive as a teenager—I traveled across America to watch MF Doom when I was 19. Growing up in the suburbs in London, it's really gray and rainy and dull. Listening to that music was complete escapism, a glimpse at this world I desperately wanted to be a part of but knew I never would be.
AVC: Artists on Stones Throw Records are known for sampling a lot of deep tracks, particularly soul tracks. There's definitely a lot of soul influence in your music. When did you first get into soul?
JP: My dad is a huge record collector, and when I was growing up he would say stuff like, "This is the 1967 Wilson Pickett, and it's really rare because it was only released…" So with soul music, it was something I didn't have to discover—it was there. That's why I think it's quite prevalent in my vocal style and lyrics. I love soul and I listen to it a lot, but I feel like it's come through because it was always there. What you hear growing up—if you want to become a musician—I think it will affect you. You'll put together your memories, as I always do, with music.
AVC: One of your first singles was a cover of Darondo's 1973 single "Didn't I," which is a fairly obscure soul nugget.
JP: I love Darondo. All the dudes I fell in love with weren't the guys that my dad told me about, which always pisses him off. Which is probably why I did it, only to piss him off. I had these great memories of finding "Didn't I" and playing that record on repeat for a good few months. I thought it would be a nice little homage. Also, I knew a lot of teenagers were listening to my music, and I liked the idea that if they bought a single they could hear what I fell in love with, and hopefully get into it too. I haven't really listened to that cover recently because, to tell you the truth, it's probably appalling. I don't really care. Sometimes you just want to emulate. We've all sung along to songs and secretly pretended we were singing, and then when it's finished we go, "Oh shit, it's not me, is it?"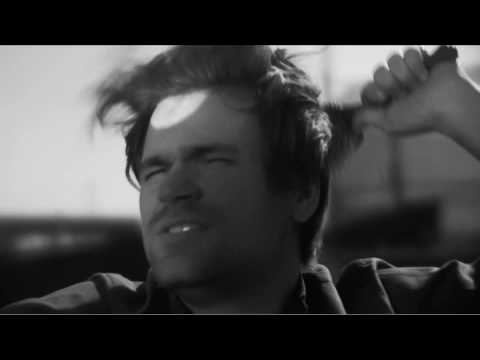 Source