Back in those heady days of 2008, we used to sit around and play a game called "Which late-night host is Senator Obama?" Solid cases were made for Conan O'Brien (the obvious choice), David Letterman (too cynical, but a good one, too), and even Craig Ferguson. (We all secretly wanted to say Jon Stewart, but we knew that was too much to wish for.) But not even the craziest participants in this weekly game (which, I should point out, didn't exist) argued for Jay Leno. This is a ponderous, hilarious way of getting to the news that Jay Leno is going to headline the White House Correspondents' dinner in May, which seems a bit incongruous and safe a choice for such an ostensibly forward-thinking administration. Remember when Stephen Colbert tore W a new one at the same event a few years ago? It was so good I'm gonna embed the first part below.
ALSO: We're going to be live-blogging Conan O'Brien's final Tonight Show tonight, starting with a little pre-game at 10:15 central. You'll find the link on the home page shortly. Amelie, Genevieve, Todd, David, Steven Hyden, and Claire Zulkey will be there. I might be at the Cap'n Jazz reunion, or hangin' in the chat room. See you there!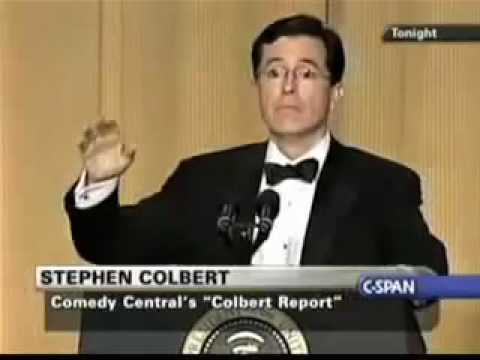 Source
Submit your Newswire tips here.