Rolling Stone brings the news that Jeff Bridges, who played cannabis-addled sperm donor The Dude in The Big Lebowski, will headline the Lebowski Fest later this month in Los Angeles. Lebowski Fest is an ongoing celebration of Joel and Ethan Coen's 1998 comedy that travels from city to city with its two-night program of Lebowski fandom: The first evening of a Lebowski Fest is movie night, and then comes bowling night. It's possible that the festival also involves getting stoned and parroting lines from the film, but of course, I can't say I've seen the Lebowski Fest, and I ain't never seen no queen in her damned undies, so the feller says.
Before the screening on movie night, Bridges will perform a set with his band, Jeff Bridges & The Abiders. The band's name is itself a reference to a famous Lebowski line: "I'm a brother shamus!" Wait, no, that's not right. Sorry, this is a complicated story. You know, a lotta ins, a lotta outs.
Bridges has shown up before at Lebowski Fest. Most recently, he was part of a cast reunion in 2011, filmed by an audience member who was apparently trying to balance on a makeshift raft: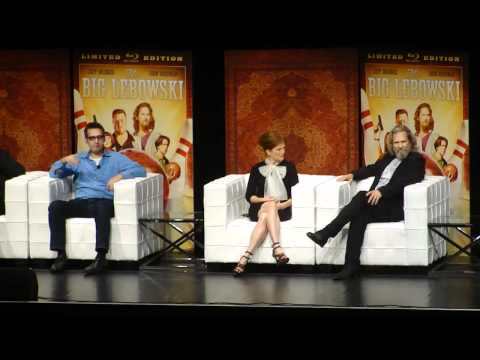 Source
Submit your Newswire tips here.