Neutral Milk Hotel frontman and formerly reclusive indie-rock deity Jeff Mangum has added more dates to his still-churning U.S. tour. The tour, which Mangum insists will not—repeat, not—be his last, now runs through the first week of April, hitting some far-flung markets like Clifton, New York, and Marfa, Texas. Mangum also said that while his solo acoustic show won't be doubling back to hit the cities he's played recently, that doesn't mean he won't venture out into other unexplored spots, like Nome, Alaska or Yellowknife, Northwest Territories. A full list of confirmed dates is below.
The Tall Firs will open the January and February shows, while fellow NMH-er Julian Koster's band The Music Tapes will come on board for six dates in February.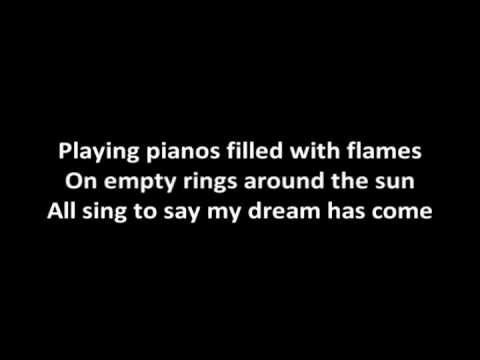 Source
Jeff Mangum Tour Dates:
Jan. 18—Liberty Hall—Lawrence, Kansas *
Jan. 19—Diamond Ballroom—Oklahoma City, Oklahoma *
Jan. 20—Majestic Theater—Dallas, Texas *
Jan. 21—Cullen Theater, The Wortham Center—Houston, Texas *
Jan. 23—One Eyed Jacks—New Orleans, Louisiana *
Jan. 24—The Moon—Tallahassee, Florida *
Jan. 25—Florida Theater—Gainesville, Florida *
Jan. 26—The Beacham—Orlando, Florida *
Jan. 28—Sacred Heart Cultural Center—Augusta, Georgia *
Jan. 29—Charleston Music Hall—Charleston, South Carolina *
Jan. 30—Brooklyn Arts Center, St. Andrews—Wilmington, North Carolina *
Jan. 31—Neighborhood Theatre—Charlotte, North Carolina *
Feb. 1—Bijou Theatre—Knoxville, Tennessee *
Feb. 2—The Grey Eagle—Asheville, North Carolina *
Feb. 4—Jefferson Theater—Charlottesville, Virginia *
Feb. 5—Dupont Theatre—Wilmington, Delaware *
Feb. 6—Strand-Capitol Performing Arts Center—York, Pennsylvania *
Feb. 8—The Great Hall In Union Station—Hartford, Connecticut *+
Feb. 9—State Theatre—Portland, Maine *+
Feb. 10—Lupo's Heartbreak Hotel —Providence, Rhode Island *+
Feb. 13—State Theatre—Ithaca, New York *+
Feb. 14—Hamilton College Chapel—Clifton, New York *
Feb. 15—Barvadon Opera House—Poughkeepsie, New York *+
Feb. 16—MASS MoCA—North Adams, Massachusetts *+
March 24—Rio Theatre—Santa Cruz, California
March 25—Lobero Theatre—Santa Barbara, California
March 26—Spreckles Theatre—San Diego, California
March 28—Crescent Ballroom—Phoenix, Arizona
March 29—Rialto Theatre—Tucson, Arizona
March 30—Tricky Falls—El Paso, Texas
March 31—Goode Crowley Theatre—Marfa, Texas
April 2—The Lensic—Santa Fe, New Mexico
April 4—The Depot—Salt Lake City, Utah
April 5—Egyptian Theatre—Boise, Idaho
April 7—McDonald Theatre—Eugene, Oregon
* with Tall Firs
+ with The Music Tapes
Submit your Newswire tips here.