Not content to sit back and let an entire generation of horror directors cop his signature musical style, John Carpenter recently embarked on a side career as a musician. Last year, he released his debut non-soundtrack album Lost Themes, a collection of instrumental tracks that sound like, well, the themes to movies that exist only in Carpenter's head. Lost Themes was a critical success, and soon after Carpenter announced his first-ever tour dates as well as a follow-up, Lost Themes II. There was one thing that was missing from this horror nerd's wet dream, though, and that was a set of U.S. tour dates where American fans who grew up on Carpenter's minimalist synth sound could sit at the feet of their reluctant idol. (By all accounts, Carpenter would be perfectly happy to sit at home and play video games.)
But now Carpenter has announced a new string of tour dates, including his first ever American live shows. The announcement comes along with the debut of the first track off of Lost Themes II, "Distant Dream," a typically menacing, enjoyably head-nodding track that would pair perfectly with a nightmare about being chased by a knife-wielding maniac. You can hear the official audio for "Distant Dream" and see the tour dates—which also include some previously announced European shows—below.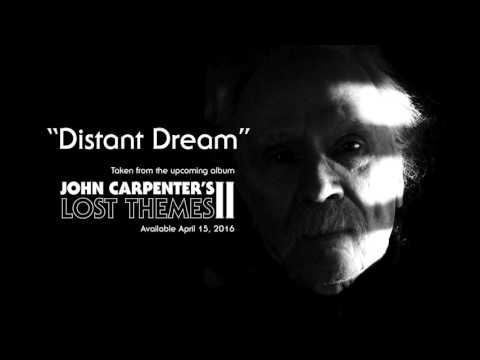 John Carpenter 2016 Tour
June 2—Primavera—Barcelona, Spain
June 15—Arlene Schnitzer—Portland, OR
June 17—Fox Theatre—Oakland, CA
June 18—Orpheum—Los Angeles, CA
June 21—Gothic Theatre—Denver, CO
June 23—Moody Theatre—Austin, TX
June 24—Majestic Theater—Dallas, TX
July 2-7—All Tomorrow's Parties Iceland— Keflavík, Iceland
July 6—International Film Festival—Neuchâtel, Switzerland
July 8—Playstation Theatre—New York, NY
July 12—Lincoln Theatre—Washington, DC
July 15—The Masonic Temple—Detroit, MI
October 28-29—Albert Hall—Manchester, England
October 31—Troxy—London, England
Submit your Newswire tips here.