When Kanye West talks, people listen—especially when he speaks into a microphone in front of thousands of people at a major music festival. But West might have spoken out of turn Friday at the Austin City Limits festival, when he took a moment during his performance to give a shout-out to a popular pop group/ear-barfing scourge: "Rest in peace to the Black Eyed Peas. You're gonna be missed!" Hey, did Kanye just suggest that Black Eyed Peas have broken up?
For the record, Black Eyed Peas have announced a so-called "indefinite break" after their lavish concert Sept. 30 at New York City's Central Park. But the confusion created by West's offhand remark was enough to inspire will.i.am to tweet that "the @bep will never die." Hm, is that a non-denial denial? Can we get Kanye to mumble into another mic on this one? [Via Popdust]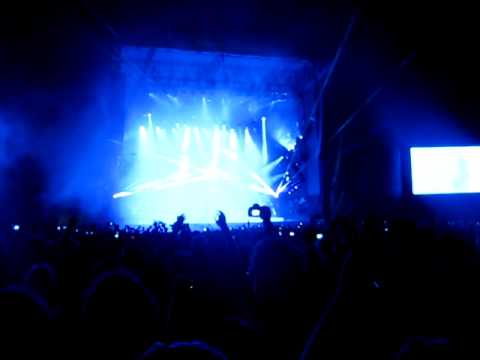 Source
Submit your Newswire tips here.