Even Canada apparently doesn't support Justin Bieber anymore. The 20-year-old pop star was booed at this weekend's Juno Awards after being named Canada's Favorite Musical Act. He beat out Drake, Arcade Fire, Michael Buble, Avril Lavigne, Celine Dion, Hedley, Robin Thicke, Serena Ryder, and Walk Off The Earth for the Juno Fan Choice Award. Bieber wasn't in attendance to receive his boos, unfortunately, and—in a move that's almost too Canadian—his statue was accepted by Canada's Olympic women's curling team.
This is the fourth year in a row that Bieber's pulled down the Juno Fan Choice Award. It is worth noting that voting for the award takes place entirely online, meaning that Beliebers could ostensibly gang up and pretty much rig the whole thing for their awkward, hairless scion. Which isn't to say they did, just that they could—if Bieber fans did things like that.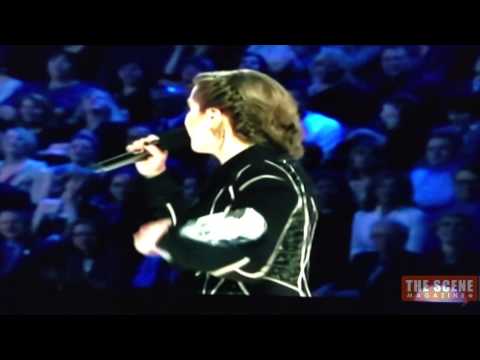 Source
Submit your Newswire tips here.