Katy Perry and Nicki Minaj released a new track that comes with a healthy dose of intrigue. First, the song: "Swish Swish" has a mid-tempo beat and a bit of a '90s house feel. Perry dominates the first half of it until Minaj takes over: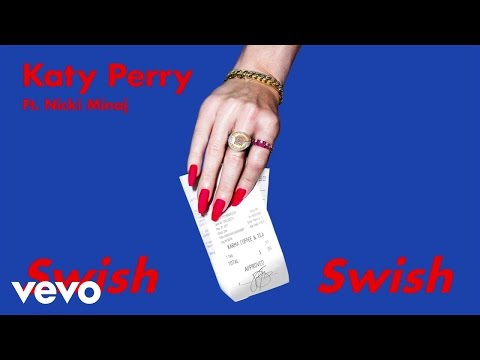 But let's get to the juicy part. The song is fodder for gossip mongers because the lyrics focus on feuds, leading people to guess that its targets are Taylor Swift and Remy Ma, who have released music aimed at Perry and Minaj, respectively. Perry sings: "You're calculated/ I got your number/ 'Cause you're a joker/ And I'm a courtside killer queen." Later, Minaj, who has attempted to take on Remy Ma before, raps: "Silly rap beefs just get me more checks."
One of Swift's friends, Orange Is The New Black's Ruby Rose, only furthered this narrative by going after Perry on Twitter.
So it would appear to confirm that this is Perry's answer to Swift's "Bad Blood," which is at this point widely assumed to be about the "California Gurls" singer. We're now a long ways away from Perry's motivational ballads like "Firework."
Submit your Newswire tips here.