Documentarian Ken Burns may be best known for chronicling some of the United States' most influential events and movements, giving weight to such influential topics as jazz and baseball, while also offering high school history students the chance to sleep through The Civil War. For his first foray into something a bit lighter, Burns put together a documentary short on comedian Eugene Mirman as an advertisement for their shared alma mater, Hampshire College.
The piece reveals the normally stately Burns to be a rather adept guerrilla filmmaker, with the director bursting into Mirman's bedroom, having a factually incorrect voiceover recorded on-the-spot, and, finally, attempting to do one of his signature Ken Burns pans on an antique photo by moving it in front of the camera. It's a charming piece that brings together two disparate artists, suggesting a Burns-produced documentary on Mirman would focus less on his professional work, and more on shots of the comic eating cereal while a snare drum is played gently in the background.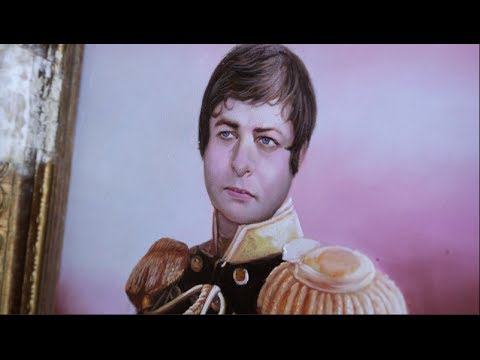 Source
Submit your Newswire tips here.