Fulfilling the dreams of angry 12-year-olds—permanent, and otherwise—everywhere, Tye Trujillo, son of Metallica bassist Robert Trujillo, will spend the next month playing in pioneering nu-metal band Korn. Trujillo, 12, currently plays in his own band, The Helmets, but will take a hiatus from local California gigs so that he can spend April filling in for bassist Reginald "Fieldy" Arvizu on the South American leg of Korn's current tour.
"We are bummed Fieldy can't join us on this run but excited to do a few gigs with a young player like Tye," the band posted on Facebook. Korn is currently touring on its 12th studio album, The Serenity Of Suffering, an album that has some pretty explicit lyrics—including on the "I'm a drug, come and use me!" anthem "Take Me"—so we hope Tye packs a pair of earmuffs to block out the more vile parts of his upcoming gigs. And for anybody hoping to mock Tye or his new temporary bandmates for following his Korn-y dreams, here's a little message about perspective from a young whippersnapper by the name of Jonathan Davis: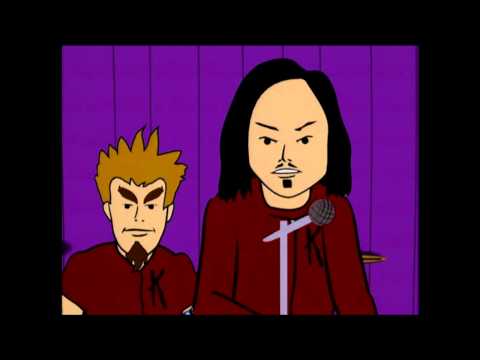 Submit your Newswire tips here.