Last year Infinity Cat Recordings released a year-long cassette subscription series, offering six tapes and six "surprises" over the course of the project. That curated series brought Left & Right's Five Year Plan, an album full of careening melodies and boisterous energy, to life. The album will soon receive a re-release on vinyl courtesy of Old Flame Records and War Hen Records, and in conjunction with that release The A.V. Club is premiering the video for the album's title track. The video is as bare bones as the song itself, which sees Left & Right waste little time cutting right to the meat of the song. The band will also be heading out on tour with Diarrhea Planet in May; all of those tour dates can be found below.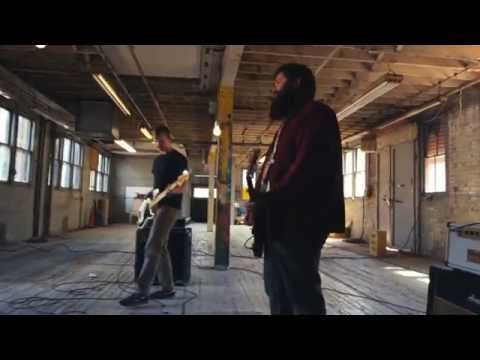 Left & Right Tour Dates
May 15—Outland Complex (Altar Fest)—Sprinfield, Missouri*
May 16—Riot Room—Kansas City, Missouri *
May 17—Vega—Lincoln, Nebraska*
May 18—Marquis Theater—Denver, Colorado*
May 20—Neurolux—Boise, Idaho*
May 21—TBA—Portland, Oregon
May 23—TBA—Seattle, Washington
May 26—The Press Club—Sacramento, California*
May 27—Independent—San Francisco, California*
May 28—Catalyst—Santa Cruz, California*
May 29—Echo—Los Angeles, California*
May 30—Cashbah—San Diego, California*
June 1—Beauty Bar—Las Vegas, Nevada*
June 4—Three Links—Dallas, Texas*
June 5—Red 7—Austin, Texas*
June 6—Paper Tiger—San Antonio, Texas*
June 7—Circle Bar—New Orleans, Los Angeles
June 8—Syndicate—Birmingham, Alabama
June 10—Stone Fox—Nashville, Tennessee
June 11—MOTR Pub—Cincinnati, Ohio
June 12—Euclid—Cleveland, Ohio
June 13—Brass Rail—Fort Wayne, Indiana
*with Diarrhea Planet
Submit your Newswire tips here.