A week after a string of seizures led to Lil Wayne's hospitalization and rumored death, the rapper is back home again and, he says, "more than good." In an awkwardly shot TMZ video, Weezy says he felt the support of his fans in the hospital, but that everyone can "kiss [his] fist," because he's back, stronger than ever. Wayne also confirms that his next record, I Am Not A Human Being II is still coming out March 26, and that he'll still be going on tour with T.I. starting July 5. (Apparently that full-time skateboarding gig didn't really pan out.)
There's still not a whole lot of solid information as to why Weezy started having seizures in the first place. Some of his compatriots have said it was stress, but others have suggested it was due to an overdose of codeine cough syrup. Either way, he seems fine now. He even released a new video—shot before the hospitalization, obviously—for his 2 Chainz-featuring song "Rich As Fuck," to let everyone know how fine he is. The clip features a gleaming cube, tigers, and a BMX rider jumping his bike over a bunch of models. So, he's fine.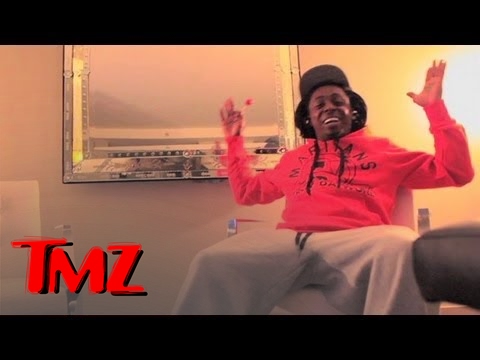 Source
Submit your Newswire tips here.