Say what you will about Kanye West—and people are saying many, many things about him, thanks to the rapturously reviewed My Beautiful Dark Twisted Fantasy—but you can't deny that the man gives good Twitter. Whether he's philosophizing, bragging, or giving interior design advice, 'Ye is as original and audacious at the keyboard as he is in the studio. Maybe that's why Pitchfork recently named his feed No. 1 on its list of best artist Twitters shortly before bestowing MBDTF with a semi-controversial 10.0. But @kanyewest has more than just critical love; the feed has gotten so popular/notorious that it's starting to inspire parodies, such as these from those twin YouTube parody paragons, old people and little kids.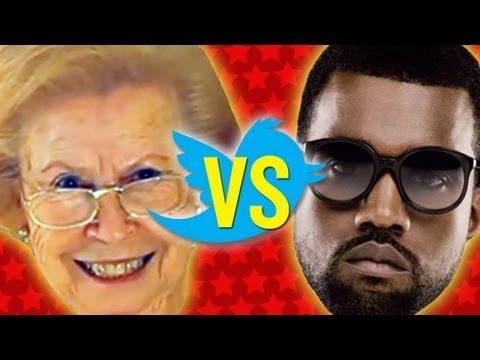 Source
[h/t
Gawker
]
Kiddie Kanye comes courtesy of "Kids Reenact," the ongoing Babelgum video series that filters pop-culture trash like Jersey Shore and Real Housewives through the adorable mouths of babes. Kids Reenact tackles seven Klassic Kanye Kwotes, such as the early classic "Cherub Rug." 
You can check out the rest on the show page. 
Now all we need are reenactments featuring adorable animals. Get on it, Internet!
Got a hot tip on some recent Internet goodness? Send it to trendingtips@theonion.com  
Submit your Great Job, Internet tips here.