Low will release its tenth record, The Invisible Way, March 19. The record was produced by Jeff Tweedy and recorded at Wilco's studio in Chicago, as we reported earlier this year.
Low has also just released a six-song live EP, Low—Plays Nice Places, recorded at various theaters on the band's April 2012 tour with Death Cab For Cutie. DCFC frontman Ben Gibbard appears on one track, "Words." That record is available for download via a widget here.
The band will tour Europe next Spring. Dates are below.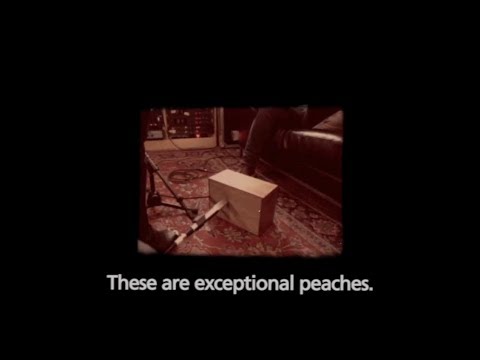 Source
April 24—Glee Club—Birmingham, United Kingdom
April 25—Central Methodist Hall—Manchester, United Kingdom
April 26—The Sage Gateshead—Gateshead, United Kingdom
April 27—Classic Grand—Glasgow, United Kingdom
April 29—Trinity—Bristol, United Kingdom
April 30—Barbican Centre—London, United Kingdom
May 2—Loppen—Copenhagen, Denmark
May 3—Debaser—Stockholm, Sweden
May 4—Bla—Oslo, Norway
May 7—La Maroquinerie—Paris, France
May 8—Cirque Royale—Nuits Botanique—Brussels, Belgium
May 9—Paradiso De Duif—Amsterdam, The Netherlands
May 10—Zoom—Frankfurt, Germany
May 11—Teatro Antoniano—Bologna, Italy
May 13—Casino De La Alianca—Barcelona, Spain
May 14—Teatro La Rambleta—Valencia, Spain
May 15—Teatro De Las Esquina—Zaragoza, Spain
May 16—Joy Eslava—Madrid, Spain
May 17—Lava—Valladolid, Spain
May 18—Atabal—Biarritz, France
Submit your Newswire tips here.