Last night, viewers of Adult Swim's Squidbillies were given a greasy, Southern-fried treat: the mud-kickin' theme song was delivered by none other than Lynyrd Skynyrd, who gave it a thoroughly honky-tonk-slathered treatment worthy of the Skynyrd name.
Along with the theme song, Adult Swim has released a brief clip of the band in the studio in Nashville, laying down tracks and professing their reverence for all things Squidbilly. The theme has been rendered by numerous artists in the past (including country legends like Billy Joe Shaver and George Jones as well as jam acts like Widespread Panic and Trampled By Turtles), both on screen and on the 2012 album Squidbillies: Music For Americans Only Made By Americans In China For Americans Only God Bless America, USA. But come, Skynyrd, fuck yeah.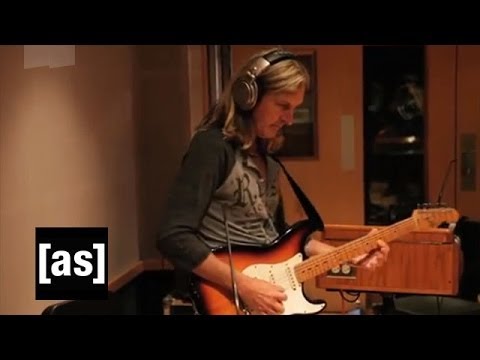 Source
Submit your Great Job, Internet tips here.