Nintendo and Namco Bandai are teaming up to create a new and pretty different Pokémon game. It's still all about pocket-monster-on-pocket-monster violence, but this time, the violence will involve a lot less waiting around for your opponent to decide whether they want to shoot some bubbles or some ice at you. The new project, which is being called Pokkén Tournament, is a fighting game in the vein of Namco's own Tekken series (hence the horrendous portmanteau in the title). Katsuhiro Harada and Masaaki Hoshino, lead developers on Tekken and Soul Calibur respectively, are overseeing the development.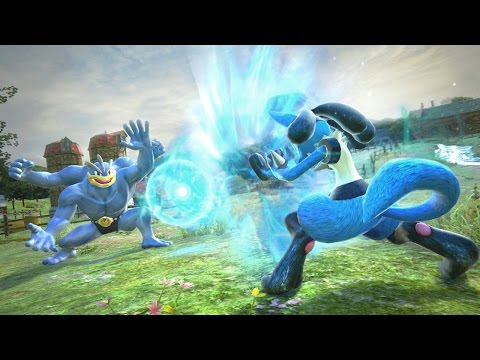 But here's the bad news: According to today's announcement, the game is only coming to Japanese arcades. That stings extra given the fact that the teaser trailer (embedded above) was released in English, and an announcement was made on the official American Pokémon website. The game isn't being released until 2015, and frankly, given the fan response, the way the announcement was made, and the less-than-optimal health of Wii U sales, it would be surprising if the game didn't make it out of Japan in some form. It would also be surprising if, when it does come out of Japan, they stick with Pokkén Tournament as a title, because come on.

Submit your Newswire tips here.