MGMT's new, self-titled record isn't very good, but the group just dropped a new video starring The Wire and Boardwalk Empire's Michael K. Williams, so maybe we'll let MGMT's faults slide for another day. The clip for "Cool Song No. 2" finds Williams playing an Omar-like badass who might not have a trench coat but does have a male lover. Williams' character drives a hot car and kills people with his bare hands, and then deals with his boyfriend, who appears to somehow be turning into a tree. 
MGMT is out next Tuesday, Sept. 24. The band has a number of tour dates lined up, and those are listed below.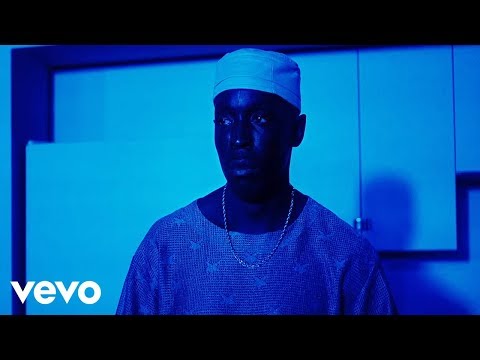 Source
MGMT tour 2013
Sept. 21—Merriweather Post Pavilion—Columbia, Maryland
Sept. 26—Live Music Hall—Cologne, Germany
Sept. 27—Ancienne Belgique—Brussels, Belgium
Sept. 29—Cirkus—Stockholm, Sweden
Sept. 30—Sentrum Scene—Oslo, Norway
Oct. 1—VEGA House Of Music—Copenhagen, Denmark
Oct. 3—Astra—Berlin, Germany
Oct. 4—Gasometer—Vienna, Austria
Oct. 5—Kesselhaus—Munich, Germany
Oct. 6—Komplex 457—Zurich, Switzerland
Oct. 8—Olympia—Paris, France
Oct. 9—Docks Konzerte Disco—Hamburg, Germany
Oct. 10—Muziekcentrum Vredenburg—Utrecht, Netherlands
Oct. 12—ABC1—Glasgow, United Kingdom
Oct. 13—Wolverhampton Civic Hall—Wolverhampton, United Kingdom
Oct. 14—O2 Apollo Manchester—Manchester, United Kingdom
Oct. 16—The Forum—London, United Kingdom
Oct. 19—Olympia Theatre—Dublin, Ireland
Nov. 10—Fun Fun Fun Fest—Austin, Texas
Nov. 12—Peabody Opera House—St. Louis, Missouri
Nov. 13—Orpheum Theater—Madison, Wisconsin
Nov. 14—Lifestyle Communities Pavilion—Columbus, Ohio
Nov. 15—Egyptian Room—Indianapolis, Indiana
Nov. 17—7 Flags Event Center—Clive, Iowa
Nov. 18—The Roy Wilkins Auditorium—Saint Paul, Minnesota
Nov. 19—Aragon Ballroom—Chicago, Illinois
Nov. 20—The Fillmore Detroit—Detroit, Michigan
Nov. 22—The Louisville Palace Theatre—Louisville, Kentucky
Nov. 23—Orpheum Theatre—Memphis, Tennessee
Nov. 24—The Tabernacle—Atlanta, Georgia
Nov. 26—DAR Constitution Hall—Washington, D.C.
Nov. 27—Grady Cole Center—Charlotte, North Carolina
Nov. 29—Durham Performing Arts Center—Durham, North Carolina
Dec. 2—Stage AE—Pittsburgh, Pennsylvania
Dec. 3—Electric Factory—Philadelphia, Pennsylvania
Dec. 5—Orpheum Theatre—Boston, Massachusetts
Dec. 7—Sound Academy—Toronto, Ontario
Dec. 9—Metropolis—Montreal, Quebec
Dec. 13—Barclays Center—Brooklyn, New York 
Submit your Great Job, Internet tips here.