It wasn't enough that Hollywood had to go and sully Jem And The Holograms with a reboot, now it's gotten its grubby paws on Rainbow Brite—at least, if Emily Osment's Twitter and Instagram are to be believed. The Hannah Montana star (and younger sister of Haley Joel Osment) tweeted a picture of a script for the pilot, saying she's "very stoked to be back doing some animation," and indicating that she's playing the title character. Little else is revealed in the tweet other than the name of the episode, "Cloudy With A Chance Of Gloom," suggesting that ol' Murky Dismal is back up to his cloudy tricks again. What a dick.
So far, it's unclear what network this show will air on, when it could premiere, or whether or not Rainbow Brite will get to keep her sweet moon boots.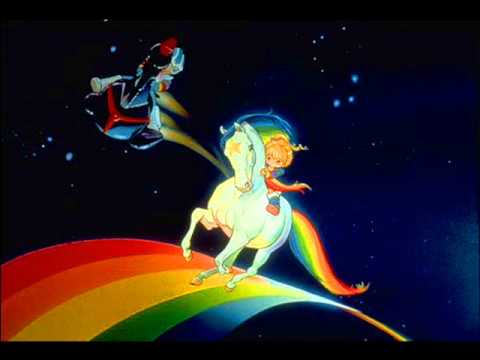 Submit your Newswire tips here.