2014 marks the 20th anniversary of Illmatic's original release, and Nas isn't going to let the world forget it. The rapper is remastering his debut and packaging it with a disc of live tracks and rare remixes for an April 15 reissue. Illmatic XX is available for pre-order now via iTunes and Amazon, and one of the new tracks, "It Ain't Hard To Tell (Stink Mix)" is streaming over on RapGenius.
But that's not all: A documentary about the making of the record, Time Is Illmatic, will also be released at some point this year. The feature-length film comes from first-time directors One9 and Erik Parker, and looks at both the album's actual production and the social conditions that sparked its creation.
Nas will also be touring extensively in 2014, playing—you guessed it—Illmatic in its entirety. A totally ill list of the three dates announced so far is below, as is the track list for Illmatic XX.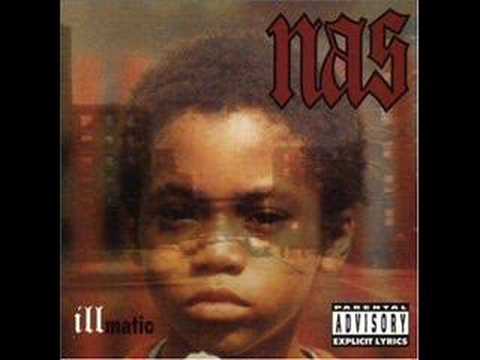 Source
Illmatic XX track list
Disc 1: Remastered original album
1. The Genesis 
2. N.Y. State Of Mind 
3. Life's A Bitch 
4. The World Is Yours 
5. Halftime 
6. Memory Lane (Sittin' In Da Park) 
7. One Love
8. One Time 4 Your Mind
9. Represent
10. It Ain't Hard To Tell  
Disc 2: Demos, Remixes & Live Radio
1. I'm A Villain (previously unreleased)
2. The Stretch Armstrong and Bobbito Show on WKCR October 28, 1993 (previously unreleased freestyle)
3. Halftime (Butcher Remix)
4. It Ain't Hard To Tell (Remix)(promo single)
5. One Love (LG Main Mix)
6. Life's A Bitch (Arsenal Mix)(promo single)
7. One Love (One L Main Mix)
8. The World Is Yours (Tip Mix)
9. It Ain't Hard To Tell (The Stink Mix)(UK single)
10. It Ain't Hard To Tell (The Laidback Remix)(UK single) 
Illmatic XX tour 2014
March 29—John F. Kennedy Center For The Performing Arts—Washington, D.C.
April 12—Coachella—Indio, California
April 19—Coachella—Indio, California 
Submit your Newswire tips here.