Supergroups aren't just for prog bands anymore as singular country/pop/folk/whatever singer-songwriters Neko Case, k.d. lang, and Laura Veirs have announced they're teaming up for a new album and tour. Dubbing themselves case/lang/veirs (lang's penchant for lowercase letters seems to have rubbed off), the group will release a self-titled album on June 17, before embarking on a two-month jaunt that will see them playing venues from San Diego to Winnipeg.
Recorded in lang and Veirs' hometown of Portland, Oregon, case/lang/veirs was, according to a press release, inspired by "a supermoon, the tumbledown story of 70s singer Judee Sill, and the 'best kept secret' in Silver Lake," among other, presumably equally offbeat topics. Lead single "Atomic Number" features Case on lead vocals over gentle electronic beats, melodious violin and guitar, and a bass line that cuts surprisingly deep—as well as, of course, all three singers in harmony. You can hear "Atomic Number," as well as see the complete run of tour dates, below.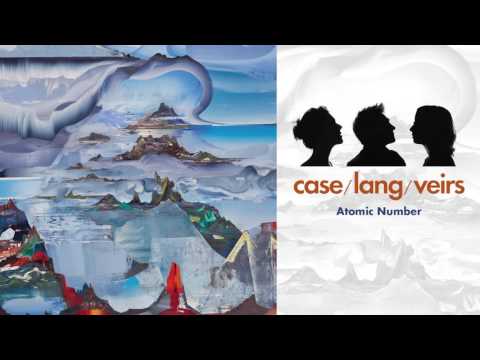 case/lang/veirs tour 2016
June 22—Humphrey's—San Diego, CA * +
June 23—Greek Theatre —Los Angeles, CA +
June 25—The Mountain Winery—Saratoga, CA** +
June 26—Kate Wolf Music Festival—Laytonville, CA ***
June 28 —TD Victoria International Jazz Fest—Victoria, B.C.
June 30—Woodland Park Amphitheatre—Seattle, WA ** +
July 2—Oregon Zoo Amphitheatre—Portland, OR ** +
July 5—Athletic Club of Bend—Bend, OR +
July 7—Robert Z. Hawkins Amphitheater—Reno, NV ****
July 10—Denver Botanic Gardens—Denver, CO *****
July 22—Newport Folk Festival—Newport, RI ***
July 24—XPoNential Music Festival—Camden, NJ ***
July 26—BRIC Celebrate Brooklyn! Festival—Brooklyn, NY +
July 27—Lincoln Theatre—Washington, D.C. +
July 29—Atlanta Botanical Garden—Atlanta, GA** +
August 2—Tobin Center for the Performing Arts—San Antonio, TX +
August 3—Long Center for the Performing Arts—Austin, TX****** +
August 9—Big Top Chataqua—Bayfield, WI **** +
August 14—Interstellar Rodeo—Winnipeg, MB **
* Show is on sale 4/2/16
** On Sale is TBD
*** On Sale Now
**** On Sale 3/15/16
***** On Sale 4/19/16
****** On Sale 3/10/16
+ Special Guest Andy Shauf
Submit your Newswire tips here.