Tom Waits promised last week that he'd "set the record straight" about his new album, and here's the newly straightened record: It's called Bad As Me, and it's out Oct. 25. The title track has been released as a single, and is currently available on iTunes. Below is a tracklist as well as an aborted "listening party" that Waits posted on YouTube. Apparently, he'd share his new music with us right now if not for a few "bad apples."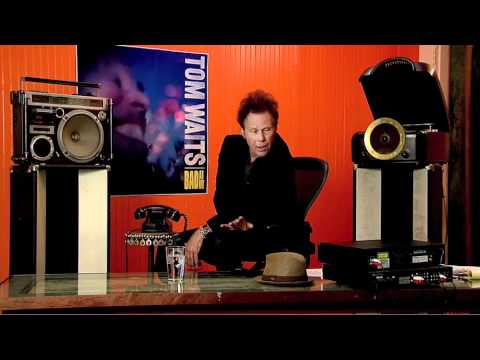 Source
01 Chicago
02 Raised Right Men
03 Talking at the Same Time
04 Get Lost
05 Face to the Highway
06 Pay Me
07 Back in the Crowd
08 Bad as Me
09 Kiss Me
10 Satisfied
11 Last Leaf
12 Hell Broke Luce
13 New Year's Eve
14 She Stole the Blush *
15 Tell Me *
16 After You Die *
Submit your Newswire tips here.