Grinderman—the hard-rocking, sleaze-slinging alter ego of Nick Cave And The Bad Seeds—has announced the release of its sophomore album. Titled Grinderman 2, the disc will be released in England on September 13 and will be accompanied by a quick string of U.K. concerts (no news yet about a U.S. release or tour). In an interview with The Quietus, Grinderman's Warren Ellis had this to say of 2, the follow-up to the group's self-titled, 2007 debut:
There's an attitude in there that's similar, but sonically it's got some pretty weird things going on. It's probably more fleshed out than the first one. We've probably learned to play the instruments a bit more. I play lots of stuff on there. There's violin on it, which I didn't get in the other one, and a lot of backing vocals. It's kind of like stoner rock meets Sly Stone via Amon Düül. It's very diverse, and there's a lot of stuff on there that doesn't sound like anything we've done before. Nick's got a different thing going on with the lyrics than he would have from the Bad Seeds, and he's found a new thing from the first album. Less sex? I wouldn't say that. It's psychedelic, and I think it's great. We're really excited about it.
Here's Grinderman performing "No Pussy Blues" from its debut: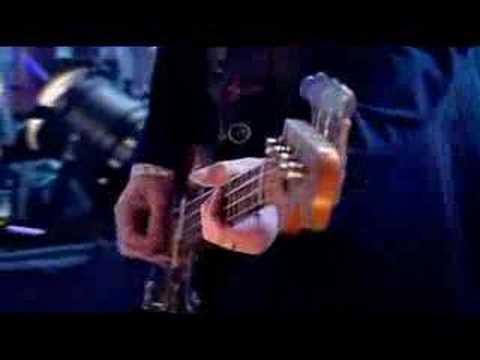 Source
Submit your Newswire tips here.