Over the weekend, numerous blogs and music sites—including NME and Mixmag —reported on a recently uploaded flickr picture set showing a man dressed like a member of German electronic music pioneers Kraftwerk circa 1978's The Man-Machine. Titled "Kraftwerk's Big Day," the album shows the man going about his day, getting coffee, pumping gas, and, most notably, getting his driver's license—with the name "Kraftwerk" apparently printed on the government-issued document. Outlets were quick to ask and/or assert: had a Floridian electronic music superfan legally changed his name to Kraftwerk, and was he even now drive drive driving on the motorway?
Not quite. "Officially, my name… is David Sanborn," the photo's subject told The A.V. Club in a recent interview. "Which must come as a huge shock and disappointment to a lot of Kraftwerk fans, that somebody out there wouldn't be whimsical and dumb enough to do the name change." A DJ and recent Florida transplant, Sanborn describes himself as "one of the very biggest" Kraftwerk fans, naming Man-Machine as one of his favorite albums, and referring to the "The Model" as "the most amazing song ever written."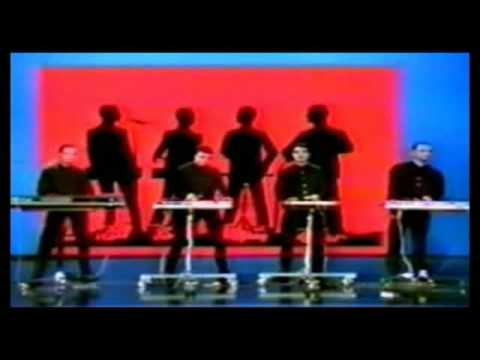 "But I didn't intend to fool anybody," he added. "I just had a rather mundane day ahead of me, dealing with the DMV, and I thought, 'Well, let's see how non-mundane I could make it.'" After all, he notes, "Nobody has ever seen Kraftwerk do anything really mundane."
Sanborn says he didn't do anything to promote the photos, which blew up on social media a couple of days ago. But he also doesn't especially mind the spread of the story of The Man Who Would Be Kraftwerk. "Don't people like a good story?" he asked, noting that he hasn't done anything to encourage the spread of the misinformation, simply sitting back as stories with headlines like "Florida Man legally changes name to Kraftwerk" piled up. Besides, he added, "If I elevate, inadvertently, the meme of the Florida Man to something good, then so be it. In the midst of all the negative things that happen in the world, especially in my neck of the woods, it's nice to have something that's whimsical and silly for a change."
Submit your Newswire tips here.