Of Montreal has announced a run of spring tour dates, just in time for the weather to become amenable to all manner of half-nude frolicking. The dates are in support of last year's Lousy With Sylvianbriar, and run from late March to mid-May. A full schedule of all confirmed stops is below, including international shows in Japan and Europe.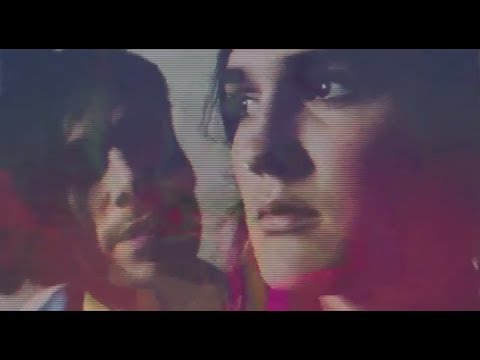 Source
Of Montreal tour 2014
Jan. 29—Conpass—Osaka, Japan
Jan. 30—Apollo Theater—Nagoya, Japan
Jan. 31—Shibuya O-Nest—Tokyo, Japan
Feb. 3—Republik—Honolulu, Hawaii
Feb. 15—Belgium—Antwerp, Belgium
Feb. 16—The Haunt—Brighton, United Kingdom
Feb. 17—The Fleece—Bristol, United Kingdom
Feb. 18—The Art School—Glasgow, United Kingdom
Feb. 19—Gorilla—Manchester, United Kingdom
Feb. 20—Oval Space—London, United Kingdom
Feb. 21—Fireworks Festival—Roubaix, France
Feb. 22—UBU—Rennes, France
Feb. 23—Fireworks Festival—Paris, France
Feb. 24—Epicerie Moderne—Lyon, France
Feb. 25—Bronson—Ravenna, italy
Feb. 26—FRI-SON—Fribourg, Switzerland
Feb. 27—Feierwerk—Munich, Germany
Feb. 28—Karlstorbahnof—Heidelberg, Germany
March 1—Lido—Berlin, Germany
March 2—Bremen Theater—Copenhagen, Denmark
March 4—Kulturhuset—Stockholm, Sweden
March 6—Kampnagel—Hamburg, Germany
March 7—Tivoli De Helling—Utrecht, Netherlands
March 8—Where The Wild Things Are—Zeewolde, Netherlands
March 10—Barby—Tel Aviv, Israel
March 13—Babylon—Istanbul, Turkey
March 22—DemonFest at Northwestern State University—Nachitoches, Louisiana
March 27—Vive Latino Festival—Mexico City, Mexico
March 29—Velena's Birthday Party at The 40 Watt Club—Athens, Georgia
March 31—The Blind Tiger—Greensboro, North Carolina
April 1—Cosmic Charlie's—Lexington, Kentucky
April 2—The Ready Room—St. Louis, Missouri
April 3—Mission Creek Festival at The Blue Moose Tap House—Iowa City, Iowa
April 4—The Crown Uptown—Wichita, Kansas
April 6—The Hi Tone—Memphis, Tennessee
May 2—Revolution Music Room—Little Rock, Arkansas
May 3—Austin Psych Fest—Austin, Texas
May 4—Spanish Moon—Baton Rouge, Louisiana
May 5—Vinyl Music Hall—Pensacola, Florida
May 6—State Theatre—St. Petersburg, Florida
May 7—Grand Central—Miami, Florida
May 8—The Social—Orlando, Florida
May 9—Chop Shop—Charlotte, North Carolina
May 10—The Ottobar—Baltimore, Maryland
May 11—Le Poisson Rouge—New York, New York
May 12—Union Transfer—Philadelphia, Pennsylvania
May 13—Town Ballroom—Buffalo, New York
May 14—Crofoot Ballroom—Pontiac, Michigan
May 15—The Pyramid Scheme—Grand Rapids, Michigan
May 16—Lincoln Hall—Chicago, Illinois
May 17—The Taft Ballroom—Cincinnati, Ohio
May 18—Cat's Cradle—Carrboro, North Carolina 
Submit your Newswire tips here.