Black Flag—the reconstituted version of the band that features Ron Reyes, Greg Ginn, and Gregory Moore, and not the one featuring Keith Morris, Bill Stevenson, and Chuck Dukowski that's called FLAG—has announced a summer tour. The group will tour Europe in May before jetting over to North America for six punk-packed weeks of shows. A full list of dates is below.
This iteration of Black Flag has also hinted at the release of a new album, the band's first since 1985's In My Head. According to a press release from SST Records, the band is "putting finishing touches" on something that should come out later this year.
Other Black Flag act FLAG also has a number of shows coming up, including a stop at Metallica's Orion Music And More festival.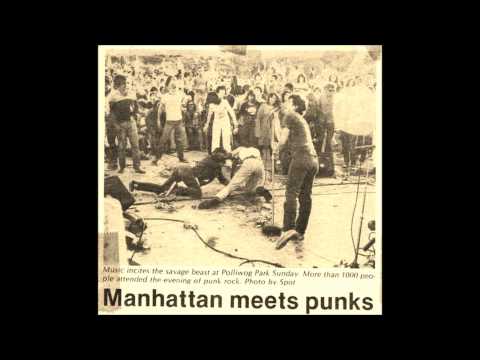 Source
Black Flag tour 2013
May 14—Rockhat Club—Luxembourg, Luxembourg
May 15—Alcatraz—Milan, Italy
May 16—Dynamo—Zurich, Switzerland
May 17—The Orion—Rome, Italy
May 18—Ruhrpott Rodeo—Hunxe, Germany
May 20—Arena Wien—Vienna, Austria
May 23—Infest—Austin, Texas
May 24—Trees—Dallas, Texas
May 25—The Korova—San Antonio, Texas
June 6—Granada Theatre—Lawrence, Kansas
June 7—Wooly's—Des Moines, Iowa
June 8-9—Reggie's Rock Club—Chicago, Illinois
June 10—Majestic Theatre—Detroit, Michigan
June 14-15—Warsaw—Brooklyn, New York
June 17—Union Transfer—Philadelphia, Pennsylvania
June 19—Buster's—Lexington, Kentucky
June 20—Southgate House—Newport, Kentucky
June 21—Fubar—St. Louis, Missouri
July 10—Tricky Falls—El Paso, Texas
July 11—Club Red—Tempe, Arizona
July 12-13—The Observatory—Santa Ana, California
July 14—Vex Arts—Los Angeles, California
July 16—Catalyst—Santa Cruz, California
July 18—Hawthorne Theatre—Portland, Oregon
July 19—EL Corazon—Seattle, Washington
July 20—TBA—Vancouver, British Columbia
July 23—Oakland Metro Operahouse—Oakland, California
July 24—Majestic Ventura Theatre—Ventura, California
Aug. 3—Resurrection Fest—Viveiro, Spain
Aug. 4—Hevy Fest—Kent, United Kingdom
Aug. 9—Ieperfest—Ieper, Belgium
Aug. 10—Melkweg—Amsterdam, Netherlands
Aug. 31—Muddy Roots Music Festival—Cookeville, Tennessee
Submit your Newswire tips here.