The stage collapse before Radiohead's Toronto show this past weekend is now being investigated by the Ontario Ministry Of Labour. Four companies, including Radiohead's Ticker Tape Touring company, have been "asked to comply with the investigation," according to The Toronto Star. 33-year-old Radiohead drum tech Scott Johnson died in the collapse.
The Star reports that the investigation targets "mainly" LiveNation, though Optex Staging And Services, Inc. and Nasco Staffing Solutions are also being questioned. Blueprints for the stage, which had been signed and approved by a professional engineer, have already been turned over to the investigators. A ministry spokesperson told The Star, ""We're still trying to figure out who owns what, who's responsible for what. You've got lighting technicians, sound technicians, the band's people—we're trying to figure out who worked for whom."
Radiohead issued a statement about the investigation, saying they were "unable to comment concerning the stage structure at Downsview Park," and that in any performance the band does, it "installs its production into the performance space as provided by the venue and/or promoter."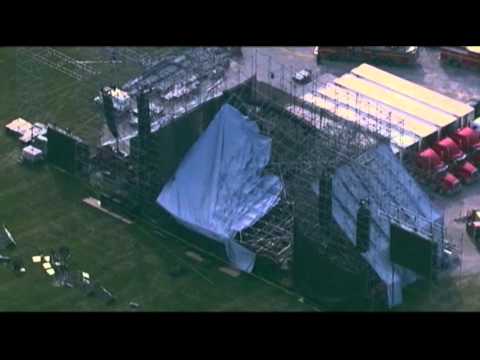 Source
Submit your Newswire tips here.