The number of Pearl Jam bootlegs is Grateful Dead-staggering, with whole websites devoted to capturing seemingly every performance of "Alive" and scrap of Eddie Vedder stage banter ever amplified, and the band itself issuing scores of official bootleg releases through its Ten Club. For Pearl Jam's 20th anniversary [Pause to contemplate your advancing age and all the decisions you've made thus far, and were they the right ones?], the band is assembling a handpicked greatest hits collection of those hours upon hours of live recordings called Live On Ten Legs, which will be released through the Ten Club website and other digital retailers on January 18. Those who buy the physical deluxe version will get a CD, double LP package, four mini poster reprints, five live photos, and a tour laminate, which you can wear around your neck all the time, wandering into random places like, say, your local Applebee's, while looking confused and saying, "Excuse me, can you tell me how to get backstage?" This will be funny because of the incongruity, you see. Here's the track listing and cover:
1. Arms Aloft
2. World Wide Suicide
3. Animal
4. Got Some
5. State of Love And Trust
6. I Am Mine
7. Unthought Known
8. Rearview Mirror
9. The Fixer
10. Nothing As It Seems
11. In Hiding
12. Just Breathe
13. Jeremy
14. Public Image
15. Spin the Black Circle
16. Porch
17. Alive
18. Yellow Ledbetter
And here's the group doing its cover of PiL's "Public Image" from earlier this year: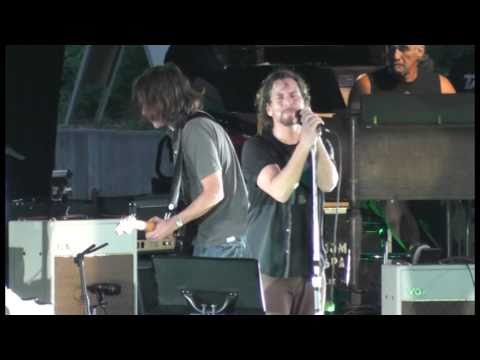 Source
Submit your Newswire tips here.