Man Man's On Oni Pond came out late last year, but the band is (thankfully) still releasing videos and singles for tracks from the LP. Below, The A.V. Club has the premiere of the new clip for "Loot My Body," one of the album's more genre bending tracks. The video features plenty of raucous live footage, all of which should help fans get stoked for the band's upcoming U.S. tour. Dates for the two-month jaunt are below.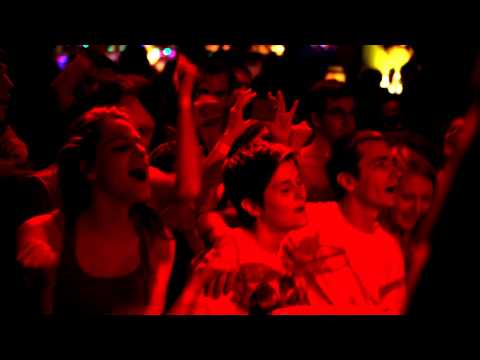 Source
Man Man tour 2014
Jan. 16—V Club Live—Huntington, West Virginia
Jan. 17—Zanzabar—Louisville, Kentucky
Jan. 18—Barley's Taproom—Knoxville, Tennessee
Jan. 19—Off Broadway Nightclub—St. Louis, Missouri
Jan. 21—Southgate House—Newport, Kentucky
Jan. 22—The Loft—Lansing, Michigan
Jan. 23—Grog Shop—Cleveland Heights, Ohio
Jan. 24—Main Street Armory—Rochester, New York
Jan. 25—The Stood—Purchase, New York
Jan. 26—The Met—Pawtucket, Rhode Island
Jan. 28—Pearl Street—Northhampton, Massachusetts
Jan. 29—The Haun—Ithaca, New York
Jan. 30—Asbury Lanes—Asbury Park, New Jersey
Jan. 31—The Loft At The Chance Center—Poughkeepsie, New York
Feb. 1—Rough Trade—Brooklyn, New York
Feb. 3—The Southern—Charlottesville, Virginia
Feb. 4—The Grey Eagle—Asheville, North Carolina
Feb. 5—40 Watt Club—Athens, Georgia
Feb. 6—Bottletree—Birmingham, Alabama
Feb. 7—Mercy Lounge—Nashville, Tennessee
Feb. 8—Deluxe at Old National Center—Indianapolis, Indiana
Feb. 10—High Noon—Madison, Wisconsin
Feb. 11—Durty Nellies—Palatine, Illinois
Feb. 12—Gabe's Oasis—Iowa City, Iowa
Feb. 13—Mojo's—Columbia, Missouri
Feb. 14—Arvest Bank Theatre At The Midland—Kansas City, Missouri
Feb. 15—Vega—Lincoln, Nebraska
Feb. 17—Fox Theatre—Boulder, Colorado
Feb. 18—The Black Sheep—Colorado Springs, Colorado
Feb. 19—Sister—Albuquerque, New Mexico
Feb. 20—The Crescent Ballroom—Phoenix, Arizona
Feb. 21—Backstage Bar & Billiards—Las Vegas, Nevada
Feb. 22—The Constellation Room—Santa Ana, California
Feb. 23—Harlows—Sacramento, California 
Submit your Newswire tips here.