If you voted for Barack Obama—the dashing, courageous, and inspiring "Yes we can!" Barack Obama—there's a good chance you've been disappointed by the "back-tracked on everything he professed to stand for in 2008" President Obama. But 2012 is a new year—a campaign year to be precise, and there's an early sign that the lovable Campaign Obama of the past is creeping back from the dead.
During a fundraiser at Harlem's Apollo Theater yesterday, Obama paid tribute to the venue's rich musical history by singing a few bars of Al Green's "Let's Stay Together." We don't want to overstate the quality of the president's singing, but after suffering through months of painfully pasty Republican debates, we gotta say that he kind of nails it. How can you not love this guy? So what if he signed off on the U.S. military detaining terrorism suspects indefinitely without trials? He's so charming! Yes we can! Yes we can! Yes we can!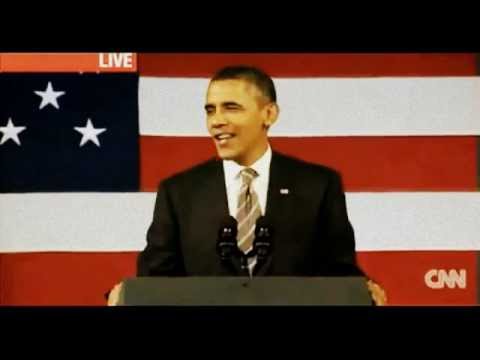 Source
Submit your Newswire tips here.