Handily sidestepping the debate it provoked when it premiered on UK television by not premiering on television at all, Ricky Gervais' new series about a mentally challenged man named Derek will make its U.S. debut on Netflix, allowing viewers the chance to decide for themselves if and when they want to wade into Gervais' even-more-uncomfortable-than-usual comedy. As reported previously, Derek finds Gervais playing—in Gervais' words—"a tender, innocent man" who lives in a nursing home among other guileless saints, and—in the estimation of its harshest critics—a leering caricature of the disabled up there with Gervais' "mong" tweets.
For what it's worth, most of that backlash was preemptive: After the pilot aired, critical reception was generally favorable, with many noting that it was surprisingly sympathetic for a show that used images like the above in its promotion, and praising Gervais for stepping outside his comedy wheelhouse of feckless narcissists—even if he hung on to the mockumentary trappings and Karl Pilkington, and even if not everyone agreed it was actually, y'know, funny or worth watching. Gervais is still writing the full series that will air in the UK in early 2013, followed sometime thereafter by its American Netflix debut, so it remains to be seen whether he can sustain Derek's heart and sensitivity for a full six episodes without giving in to his worst, Life's Too Short-like temptations for easy jokes. But if he does, this way no one in the U.S. will get upset about it unless they use Netflix.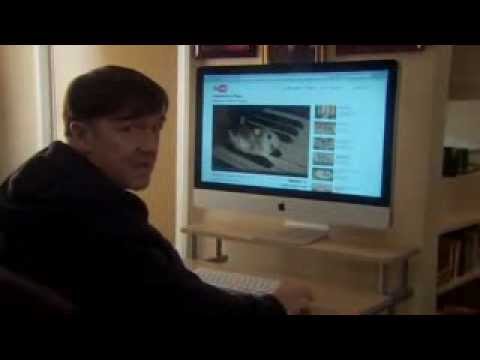 Source
Submit your Newswire tips here.