Author, poet, civil rights activist, and educator Maya Angelou has died at the age of 86. A literary giant for more than 45 years, Angelou was a trailblazer from the age of 16, when she became the first black female streetcar conductor in San Francisco. Born Marguerite Ann Johnson in St. Louis, Missouri, she began using the name Maya Angelou professionally in the 1950s as "Maya" was a childhood nickname given to her by her brother, and "Angelou" was a variation on the last name of her first husband, Tosh Angelos. In the 1950s and early '60s, Angelou made her living as a dancer, actress, playwright, and freelance writer, even releasing an album of calypso music in 1957 and performing in a 1961 production of Jean Genet's The Blacks with James Earl Jones, Roscoe Lee Brown, and Cicely Tyson.
In 1962, Angelou moved to Ghana, where she befriended Malcolm X. She returned to the U.S. in early 1965 to help him build his new civil rights organization, the Organization Of Afro-American Unity (OAAU), a project that collapsed following his death that year. This wouldn't be the first time tragedy would stymie Angelou's plans for civil rights work, as she was helping plan a march for Dr. Martin Luther King Jr. when he was assassinated on April 4, 1968—also the date of Angelou's 40th birthday. Despondent following King's death, Angelou poured her energy into her writing. One of the products of this period was her most well-known book, 1969's I Know Why The Caged Bird Sings, a memoir that covers Angelou's through age 16—including her childhood spent shuffling between Stamps, Arkansas, and St. Louis, Missouri, and her traumatic rape by her mother's boyfriend when she was 8 years old.
The book gaining international acclaim following its publication, was nominated for a National Book Award, and set a record for longest appearance on the New York Times' paperback non-fiction bestseller list. Following The Caged Bird's success, Angelou launched an incredibly prolific period for herself as a writer; she authored seven autobiographies, dozens of volumes of poetry, three books of essays, six plays, several film and television scripts, eight children's books, and two cookbooks. But Maya Angelou also considered herself an educator. She accepted several guest professorships before she was granted the lifetime Reynolds Professorship of American Studies at Wake Forest University, a post she held for more than 30 years.
Maya Angelou earned several distinctions in the realm of civil rights activism, scholarship, and arts advocacy. She was the first poet since Robert Frost in 1961 to be asked to write an inaugural poem for a U.S. president—"On The Pulse Of Morning" for President Bill Clinton's inauguration in 1993—and her work appeared across several forms of media throughout the rest of her life. She wrote all the poems attributed to the Justice character in John Singleton's 1993 film, Poetic Justice, and has the distinction of being one of the first African American women to direct a major motion picture, 1996's Down In The Delta.
Maya Angelou's awards and accolades are far too numerous to name in full, but they include the aforementioned National Book Award nomination; a Pulitzer Prize nomination for her book of poetry Just Give Me A Cool Drink Of Water 'Fore I Diiie; a Tony Award nomination for her role in the 1973 play Look Away, three Grammys for her spoken-word albums; service on two presidential committees, the National Medal Of Arts in 2000; the Lincoln Medal in 2008; and the Presidential Medal Of Freedom in 2011. Her personal papers are available for study at personal papers at the Schomburg Center For Research In Black Culture in Harlem. Angelou was the quintessential "phenomenal woman," a literary, lyrical, and cultural giant in the American narrative, and her legacy extends beyond the "black experience."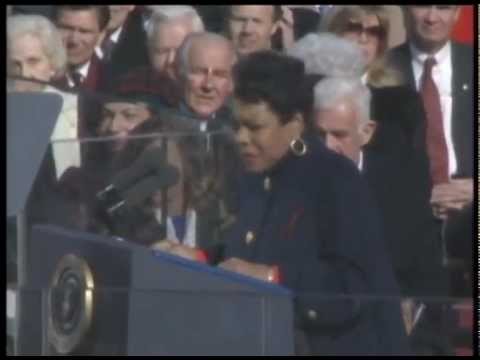 Source
Submit your Newswire tips here.