According to sources throughout the U.K., Chris Sievey, former lead singer of the Freshies and alter ego of Frank Sidebottom, has died of cancer. 
Originally coming to prominence as the lead singer of pop-punk band the Freshies, who had a memorable hit in 1980 with "I'm In Love With The Girl On The Manchester Virgin Megastore Checkout Desk," Sievey became better-known for creating the character of Frank Sidebottom, a simpleminded, easygoing fanboy from the town of Timperley. As portrayed by Sievey in a huge papier-mâché head, Frank had an enthusiasm for robots, holidays, sport, and his mum, and was frequently tormented by an identical-looking puppet sidekick named Little Frank. The character became a cult success and, eventually, Sievey's primary pursuit; in the '80s and '90s, he did a number of television appearances, radio shows, and stand-up performances as Frank Sidebottom. 
Though most popular in the United Kingdom, Sievey gained a cult following in the U.S., primarily through the Frank Sidebottom albums released on the In Tape label, which often consisted of skits featuring Little Frank and whimsical covers of songs by the Rolling Stones, Elton John, the Sex Pistols, and other popular artists, rewritten to reflect the character's quirky passions. (The songs almost always ended with a nasal but sincere "Thank-you.")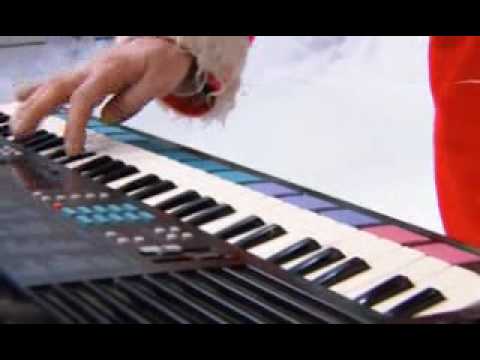 Source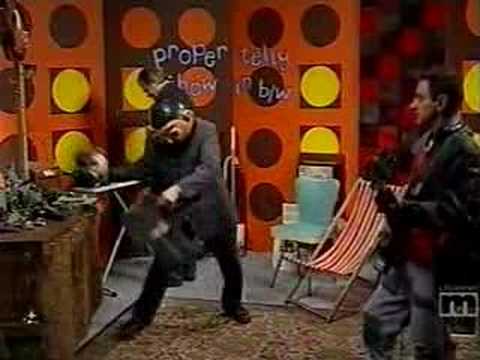 Source
Submit your Newswire tips here.