Variety and other publications are reporting the death of comedian, writer, musician, and Parks And Recreation executive producer Harris Wittels. He was 30 years old. The suspected cause of death is a drug overdose. Wittels, who spoke openly about his struggle with substance abuse (it was reportedly the subject of the stand-up set he performed last night, February 18, at the weekly Meltdown stand-up showcase), exited rehab for the second time in 2014.
A native of Houston, Texas, Wittels studied TV and video at Emerson College, after which he moved to Los Angeles. Following a performance at Largo with Sarah Silverman, Wittels was invited to join the writing staff of Silverman's eponymous Comedy Central series. From there, he moved on to Parks And Recreation; coming aboard at the beginning of the show's second season, he would eventually work his way up to an executive producer credit, appearing onscreen as an incompetent animal-control staffer and contributing scripts for such episodes as "Practice Date" (featuring the first appearance of Ron Swanson's saxophone-playing alter ego, Duke Silver), "Media Blitz," and "Women In Garbage."
While contributing to Parks And Rec, The Sarah Silverman Program, and Eastbound & Down, Wittels would reach his largest audience with a hashtag: #humblebrag, "the art of false modesty" as it would be described in the subtitle of the subsequent Humblebrag book. Popularized as a description of social-media users who boast without wanting to appear boastful (for example: "That awkward moment when you go to Bodybuilding.com and the graphic on the left side… is you"), the term was integrated into the lexicon in ways that surprised and flummoxed its creator. "Whenever I talk about Humblebrag, people try to call me out on the fact that that is in and of itself a humblebrag," Wittels told The A.V. Club in 2011. Though inactive since March 2013, the @Humblebrag Twitter feed still has upwards of 248,000 followers.
When not writing, performing stand-up, or highlighting the unknowingly pompous side of Twitter, Wittels played drums for the comedic rock trio Don't Stop Or We'll Die and was a fixture within L.A. podcast circles. A great testament to his prolificacy was his semi-regular Comedy Bang! Bang! segment "Harris' Phone Corner," in which Wittels fearlessly presented first-draft jokes and half-formed observations that didn't pass muster for his stand-up act. His willingness to present such material—often in front of other comics—provided some of the podcast's biggest laughs, a no-second-guessing style of humor taken to hilarious extremes in CBB's "Farts And Procreation" trilogy. For an introduction to what Wittels could do outside the bounds of 140 characters, look no further than the saga of Jack and Carl Sjunior, in which he commits fully and utterly to several silly premises and one wildly mundane bit of onomatopoeia: "Creak. Slam. Sit."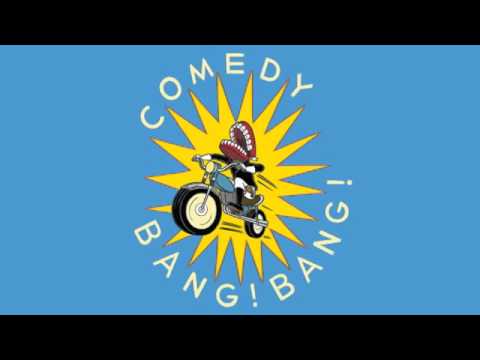 Submit your Newswire tips here.