Character actor John Ingle died Sunday at the age of 84. Ingle taught theater at Hollywood High School from 1955 until 1964, when he transferred to Beverly Hills High School. There he taught acting to a student body that, at various times, included Richard Dreyfuss, Swoosie Kurtz, Albert Brooks, Julie Kavner, Nicolas Cage, and David Schwimmer.
Ingle began getting small TV roles in the early '80s, but he didn't begin his acting career in earnest until after retiring from teaching in 1985. With his squared-off face, winged eyebrows, and gruff voice, he was a natural for authority figures: He played many a judge, as well as various doctors, senators, preachers, and professors. But for daytime TV fans, he was best known as the rich powerbroker Edward Quartermaine on General Hospital, a role he took over from the ailing David Lewis in 1993. In 2004, Ingle briefly jumped ship to take the role of Mickey Horton on Days Of Our Lives, but after two years, he returned to GH and reclaimed the role of Edward, sticking with it right up until his death.

Source
Among his many other film and TV appearances were RoboCop 2, Batman And Robin, Death Becomes Her, Boy Meets World, The Golden Girls, Big Love, Parks And Recreation, and The Office (where he guested as Dunder-Mifflin's co-founder, Robert Dunder). He also narrated all the Land Before Time sequels, beginning with 1994's The Great Valley Adventure and continuing through 2007's The Wisdom Of Friends, as well as contributing a voice to its 2007 TV series. Ingle's best-known on-screen movie roles were as the principal of Westerburg High School in Heathers (1989) and as the preacher in David Byrne's True Stories (1986), in which he sang (or rather, spoke) "Puzzlin' Evidence."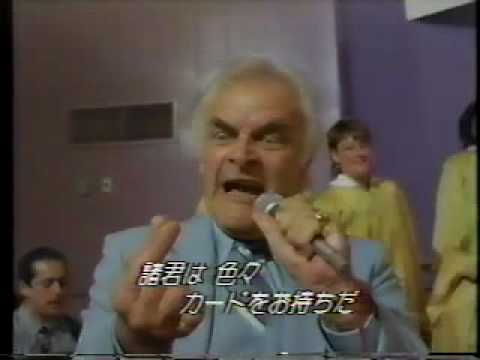 Source
Submit your Newswire tips here.