CBC News is reporting that Canadian musician Kate McGarrigle has died at the age of 63. McGarrigle was best known as one half of the singing duo Kate And Anna McGarrigle, whose songwriting and performing career dated back to their time attending college in Montreal together in the 1960s. Linda Ronstadt gave their career a boost by recording the McGarrigle original "Heart Like A Wheel," and the attention led to their excellent 1975 debut album Kate And Anna McGarrigle. Nine more albums offering modern takes on traditional English and French folk music followed. All were suffused with the McGarrigles' warm but difficult-to-pin-down personalities, their songs' mature sentiments thrown into sharp relief by the sisters' vulnerable, often girlish voices. 
Kate married American singer Loudon Wainwright III in the 1970s, a union that produced another musical generation in the form of Rufus and Martha Wainwright before ending in divorce. 1998's The McGarrigle Hour finds Kate's children and both sisters performing alongside Loudon and guest stars like Emmylou Harris.
In this clip from 1990, Kate and Anna perform their most famous song: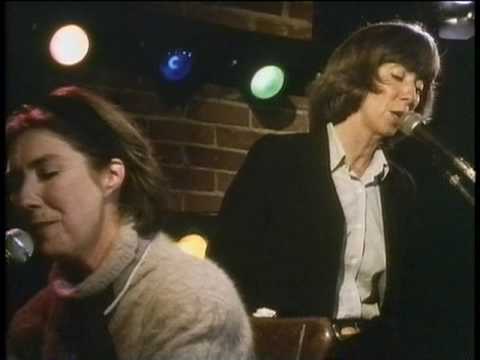 Source
Submit your Newswire tips here.