Mike Vraney, founder of the Seattle-based exploitation boutique home video company Something Weird, has died at the age of 56, following a long struggle with lung cancer. A true friend to underground movie cultists and pop-culture history buffs everywhere, Vraney worked as a teenage projectionist at drive-ins and porno theaters, ran a comic-book store, and managed punk bands before starting Something Weird in 1990, at the apex of the VHS age.
In 1999, Something Weird began releasing lovingly assembled DVD packages of its catalog, which Vraney had painstakingly chased down and sorted into such categories as "Sci-Fi Late Night Creature Feature Show," "Spies Thighs & Private Eyes," "Bizarro Sex Loops," and "Kooky Kiddie Karnival." It also specialized in extensive selections of the work of nudie-cutie director Doris Wishman, gore king Herschell Gordon Lewis, and legendary exploitation producer David F. Friedman. While the company still sells DVDs, much of its catalog is now also available as digital downloads.
Last year, Vraney co-produced his dream project, the 136-minute documentary That's Sexploitation!, which featured Friedman and was directed by splatter filmmaker Frank Henenlotter (Basket Case). Vraney told one interviewer he felt secure the documentary would remain the last word on pre-hardcore erotic filmmaking, saying, "First off, everybody's dead, and I have all the clips." 
Vrany himself can be seen in the documentaries Hype! (1996), about the Seattle grunge scene; Rewind This! (2013), about VCR culture; and the self-explanatory Hell's Highway: The True Story Of Highway Safety Films (2003). Vraney, who described the many films he rescued from obscurity as "little pop culture time capsules," once said of his life's work, "This stuff deserves to be saved. It deserves to be enjoyed, studied, kicked around a little and played with."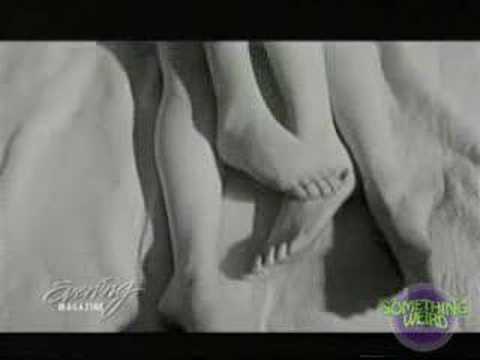 Source
Submit your Newswire tips here.