Character actor and venerable genre movie fixture Richard Lynch was found dead at his home yesterday, news broken on Facebook this morning by Rob Zombie, who cast Lynch in his 2007 remake of Halloween and his forthcoming The Lords Of Salem. "Richard was great to work with and really gave it his all," Zombie wrote. "I will never forget the way he scared the crap out of the kid actors in Halloween." (Accounts of Lynch's exact age are all over the map, but he was probably in his mid-70s.) After a stint in the Marines, the Brooklyn-born Lynch studied with the Herbert Berghof Studios and with Lee Strasberg at the Actors Studio in the late '60s, eventually working with Al Pacino on David Rabe's Vietnam play The Basic Training Of Pavlo Hummel. The production got sidelined when Pacino's movie career unexpectedly took off, but Pacino arranged for Lynch to make his movie debut alongside him in Scarecrow (1973), the first film he made after finishing The Godfather. (The Basic Training Of Pavlo Hummel, starring Pacino and with Lynch playing a sergeant, finally made it to Broadway in the spring of 1977.)
With his sharp features, and the scars left from a 1967 incident in which he reportedly lit himself on fire during an LSD trip, Lynch was immediately typecast as a heavy, in such movies as the New York cop thriller The Seven Ups (1973), Open Season (1974), the mind-bending sci-fi film God Told Me To (1977), and William Friedkin's The Ninth Configuration (1980), as well as many, many guest appearances on TV shows. Although his workload remained steady, both the variety of characters and the budgets of his films grew only more constricted, forcing him to demonstrate his range as an actor mainly by the different nuances he could bring to characters it felt good to hate, whether they wore a Nazi uniform (The Formula) or a Russian one (Invasion U.S.A.), medieval-fantasy armor (The Sword And The Sorcerer, The Barbarians) or flip-flops (Little Nikita, one of his few late-career big-studio movies.) Although he had roles that were better-known, such as his two-parter for Star Trek: The Next Generation, he often said that his favorite was the title role in the 1979 TV movie Vampire.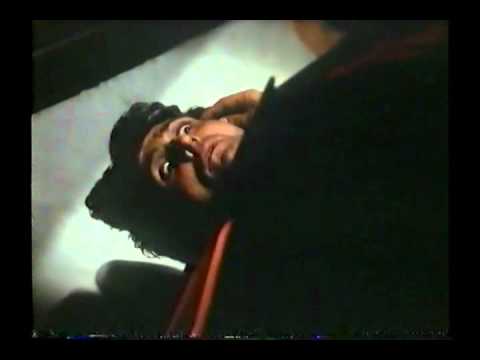 Source
Submit your Newswire tips here.