Though 2015 saw Rob Crow claim he was quitting music—and putting his long-standing band Pinback to bed—he returned a few months later with both a new band and renewed vigor. On March 4, Temporary Residence Ltd. will release You're Doomed. Be Nice., the first record from Crow's latest project, Rob Crow's Gloomy Place. The A.V. Club is premiering the video for the Gloomy Place track, "Business Interruptus," which is deceptively bouncy given the project's overwhelmingly dismal moniker. Striking a balance between Pinback's more straightforward material and Crow's solo work, "Business Interruptus" signals the start of a new era, one that finds the ability to shine in spite of any perceived gloominess.
Pre-orders for You're Doomed. Be Nice. are available through Temporary Residence Ltd.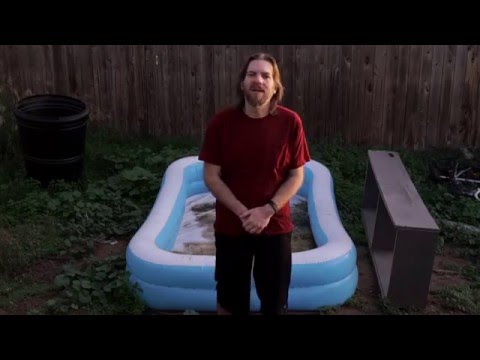 Rob Crow's Gloomy Place
February 29—The Rebel Lounge—Phoenix, AZ
March 2—The Sidewinder—Austin, TX
March 3—Club Dada—Dallas, TX
March 5—Firebird—St. Louis, MO
March 6—Zanzabar—Louisville, KY
March 8—Black Cat Backstage—Washington, D.C.
March 9—Great Scott—Allston, MA
March 10—Knitting Factory—Brooklyn, NY
March 11—The Boot & Saddle—Philadelphia, PA
March 12—Metro Gallery—Baltimore, MD
March 13—Club Cafe—Pittsburgh, PA
March 14—Urban Artifact—Cincinnati, OH
March 15—The Hi-Fi—Indianapolis, IN
March 16—Empty Bottle—Chicago, IL
March 17—Reverb Lounge—Omaha, NE
March 18—Larimer Lounge—Denver, CO
March 19—Urban Lounge—Salt Lake City, UT
March 21—Hawthorne Theatre—Portland, OR
March 22—The Bartlett—Spokane, WA
March 23—Barboza—Seattle, WA
March 25—Bottom Of The Hill—San Francisco, CA
March 26—The Echo—Los Angeles, CA
March 27—Casbah—San Diego, CA
Submit your Newswire tips here.