After galloping in on a white steed and pulling nearly every Grammy in existence to his bronzed and bared chest with 2007's Raising Sand, Robert Plant has announced his next, sure-to-be-loved-by-Mojo follow-up: Band Of Joy will once again be released on Rounder Records (which, thanks to Concord Music's recent acquisition of the label, means Plant and Paul McCartney are now labelmates), and it will be first to use the "Band Of Joy" name since his pre-Led Zeppelin mid-'60s project with John Bonham. And while the press release takes great pains to mention that the album picks up on "the stripped back blues/country vibe of Raising Sand" and features various "infectious grooves" which Plant gives "a full-on golden god workout as only he can," what it doesn't mention is that Band Of Joy appears to be a record of nothing but covers.
Which isn't all that surprising or even all that interesting, save the fact that between some slightly more predictable runs at Lightnin' Hopkins and Chuck Berry numbers, Plant also appears to have recorded his take on two songs by venerable slowcore group Low: "Silver Rider" and "Monkey," both off 2005's The Great Destroyer. The band's guitar tech sent out an e-mail last night to members of the Low mailing list confirming the unusual and unexpected tributes, which will slot alongside Plant's versions of songs by Jimmie Rodgers and Townes Van Zandt, among others. Band Of Joy is due September 13, to be preceded by a brief US tour in July. The dates are below.
Jul. 13 Memphis, TN, The Orpheum Theater
Jul. 15 Little Rock, AR, Robinson Center Music Hall
Jul. 16 Tulsa, OK, Brady Theater
Jul. 18 Albuquerque, NM, Sandia Casino Amphitheater
Jul. 20 Phoenix, AZ, Dodge Theater
Jul. 21 Tucson, AZ, Anselmo Valencia Amphitheater
Jul. 23 Dallas, TX, Meyerson Symphony Hall
Jul. 24 Houston, TX, Cynthia Woods Mitchell Pavilion
Jul. 26 Austin, TX, Stubbs Waller Creek Amphitheater
Jul. 28 Mobile, AL, The Saenger Theatre
Jul. 30 Clearwater, FL, Ruth Eckerd Hall
Jul. 31 Miami, FL, Bayfront Park Amphitheater 
The songs in question: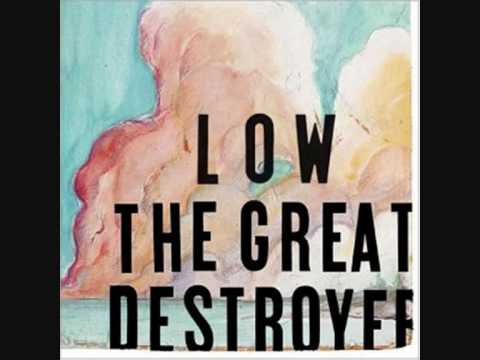 Source
Source
Submit your Newswire tips here.