Way back in the heady days of 2004, Tommy Wiseau—the auteur behind The Room, whose insane story may soon be a biopic directed by James Franco—shot a pilot for a sitcom called The Neighbors, which he hoped to sell to a major network. Though this full pilot supposedly exists, the only evidence is a 90-second trailer/opening credits sequence that's been floating around for the past few years. Today, Wiseau launched a website for The Neighbors that claims it's "coming September 2014!" It's now apparently called Tommy Wiseau's The Neighbors—perhaps to differentiate it from the ABC sitcom, perhaps to capitalize on the madness associated with his name—but it's still apparently exactly the same series he envisioned years ago. A boss-type character, played by Wiseau in a horrible toupee, carouses with a bunch of people, with no plot in evidence. The newly launched Neighbors website, though, puts it this way, which clears things up completely:
In addition to re-posting the Neighbors trailer, Wiseau also posted this mysterious video, which features him at a "wild" party, wearing a long blond wig and—I think—trying to sell Wiseau-branded underwear. Below that, the Neighbors trailer. Enjoy.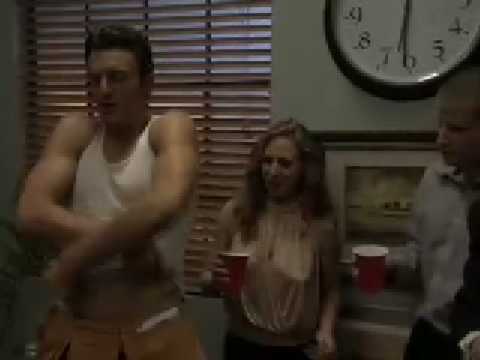 Submit your Newswire tips here.