For many of us, the winter holidays are less a time to participate in traditional Christmas/Hanukkah/Kwanzaa/etc. cheer, and more an opportunity to leverage other people's important celebrations into a means of just getting a damn vacation. Thus, while the Internet has recently been providing users with non-holiday music and films mashed-up to become Christmas songs, turnabout is fair play. If beloved pop culture can be repurposed to suit jolly old yuletide whims, then it seems fitting to take a Christmas classic and more or less suck the holidays right out of it.
That's where Youtuber MaddDiaz comes in. He has taken Wham's classic holiday ballad, "Last Christmas," and slowed it down by a factor of eight, turning it into a 36 minute ambient stunner. It's lush and dreamy, garnering comparisons to Brian Eno and Autechre, though we would recommend checking out the similarly slowed-down original video that accompanies the song. It starts to seem eerily like an Angelo Badalamenti track, with an extremely David Lynch-esque video. However you choose to experience it, it's pretty great, and no longer sounds the slightest bit like a Christmas tune.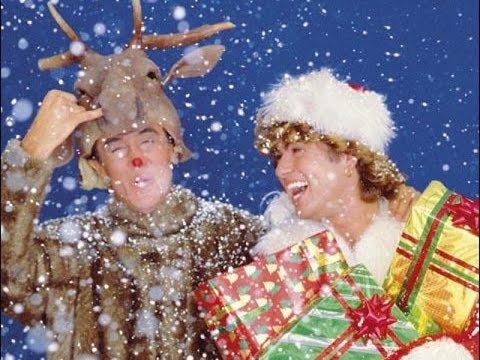 Submit your Great Job, Internet tips here.