Last week, I (along with many other writers on the Internet) received a postcard advertising something called "Kanye West's New Testament," a mysterious promotion that has since led to so many questions, like: "What's that on your desk?", "Hey, did you notice that the 'A' is hanging off of David's dick?", and "Do you know where Josh went?" Now, at least one of those mysteries has reached its inevitably climactic end, as the mailing turns out to have been a strangely elaborate way of advertising a YouTube montage of inspirational and/or insane Kanye quotes with random footage culled from old movies, viral videos, local news reports, and what resembles those loops of people skiing and skydiving you sometimes see running in Columbia Sportswear stores. Also, it's all set to some Jonny Greenwood movie scores, for extra portentousness. Watch it, I guess. Somebody hand-wrote 225 postcards and bought 225 stamps so you would.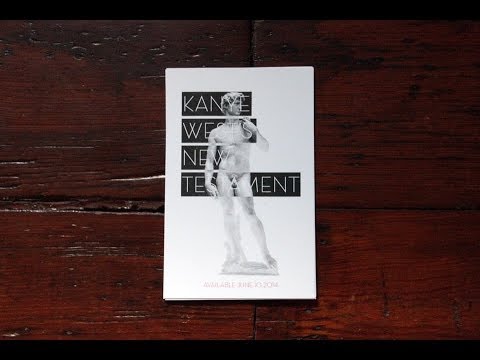 Source
Anyway, that answers that. And no, I don't know where Josh went. Did you check the conference room?

[via Pursuit Of Dopeness]

Submit your Newswire tips here.