Bleeding Rainbow's new record, Interrupt, isn't out until Feb. 25 on Kanine Records, but A.V. Club readers can get an exclusive look at the band's new music video starting today. The clip for "So You Know" accompanies the track that premiered earlier this month on Pitchfork, and highlights the band's Sonic Youth-style guitar rock. The clip was directed by Japhy Riddle, who previously worked with Bleeding Rainbow on the video for "Drift Away."
The Philadelphia foursome also has a run of tour dates coming up in support of the record, and all those are listed below.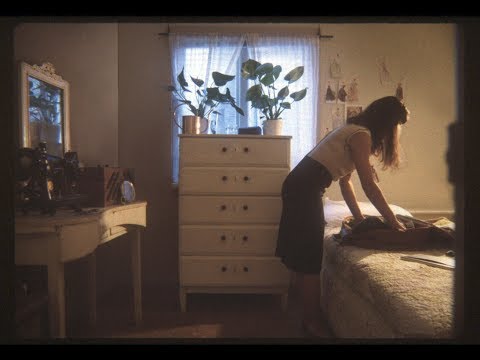 Source
Bleeding Rainbow tour 2014
Feb. 11—Gold Bar—Baltimore, Maryland
Feb. 12—Comet Ping Pong—Washington, D.C.
Feb. 13—Strange Matter—Richmond, Virginia
Feb. 14—Harrisonburg, Virginia—Blue Nile
Feb. 15—Billy's Barn—Salem, Virginia
Feb. 16—Duke Coffeehouse—Chapel Hill, North Carolina
Feb. 17—529—Atlanta, Georgia
Feb. 18—TBD—Nashville, Tennessee
Feb. 19—Ice Cream Factory—Cincinnati, Ohio
Feb. 20—Emporium Arcade Bar—Chicago, Illinois
Feb. 21—Happy Dog—Cleveland, Ohio
Feb. 22—Studio 2—Toronto, Ontario
Feb. 23—Bug Jar—Rochester, New York
Feb. 25—TBD—Northampton, Massachusetts
Feb. 26—TBD—Boston, Massachusetts
Feb. 28—Death By Audio—Brooklyn, New York
March 1—Golden Tea House—Philadelphia, Pennsylvania 
Submit your Newswire tips here.