Gather round, Someone Still Loves You Boris Yeltsin fans, because it's time for some wholesome, family-friendly entertainment. The A.V. Club is premiering a new video from the group's new album, Fly By Wire, and it's a celebration of the Midwest's own Christian Las Vegas, Branson, Missouri. SSLYBY is from Springfield, Missouri, a town just about 30 minutes from the decently bright lights of Branson, and has long been a fan of the town and its charmingly quaint entertainment, including acts like Andy Williams and Yakov Smirnoff.
The track featured in the Brook Linder-directed video, "Nightwater Girlfriend," was inspired by a ticket deal at a Branson water park, and the clip seeks to celebrate the glory of the Branson strip, from the Titanic Museum to the God And Country Theatre. The resulting video is the band's lighthearted attempt at a '90s style Beastie Boys video set in Branson, and though it's probably too hardcore for the sleepy town, it's still a pretty apt love letter to the Show Me state's second biggest tourist town.
Someone Still Loves You Boris Yeltsin will be on tour this fall, and those dates are below.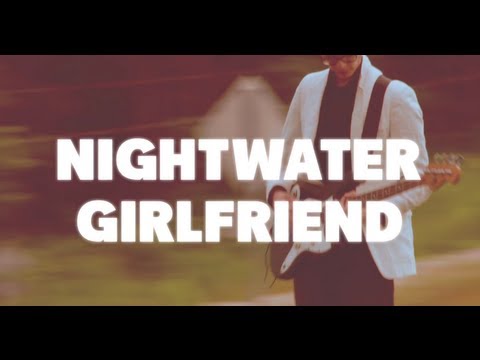 Source
Someone Still Loves You Boris Yeltsin tour 2013
Oct. 10—Mojo's—Columbia, Missouri
Oct. 11—Record Bar—Kansas City, Missouri
Oct. 12—Firebird—St. Louis, Missouri
Oct. 15—The Mill—Iowa City, Iowa
Oct. 16—7th Street Entry—Minneapolis, Minnesota
Oct. 17—The Frequency—Madison, Wisconsin
Oct. 18—Subterranean—Chicago, Illinois
Oct. 19—Mike And Molly's—Champaign, Illinois
Oct. 21—Webster Hall—New York, New York
Oct. 22—Great Scot—Allston, Massachusetts
Oct. 23—DC9—Washington, D.C.
Oct. 24—North Star—Philadelphia, Pennsylvania
Oct. 25—William Pitt Union—Pittsburgh, Pennsylvania
Oct. 26—Kobo Live—Columbus, Ohio
Nov. 12—Pub Rock—Scottsdale, Arizona
Nov. 13—Soda Bar—San Diego, California
Nov. 14—Origami Vinyl—Los Angeles, California
Nov. 15—Glass House—Pomona, California
Nov. 16—Brick And Mortar—San Francisco, California
Nov. 19—Doug Fir—Portland, Oregon
Nov. 20—Tractor Tavern—Seattle, Washington
Nov. 21—Neurolux—Boise, Idaho
Nov. 22—Kilby Court—Salt Lake City, Utah
Nov. 23—Hi-Dive—Denver, Colorado
Dec. 6—Dan's Silverleaf—Denton, Texas
Dec. 7—Holy Mountain—Austin, Texas 
Submit your Great Job, Internet tips here.