The signs are upon us: the snow is melting, the birds are returning from their winter sojourns, and the alt-comedians have poked their heads out from their hibernal burrows to launch two new YouTube channels.
Nature officially awoke from its brumal slumber this weekend at South By Southwest with the launch of Jash, a Google-funded collaboration between Sarah Silverman, Michael Cera, Reggie Watts, Tim Heidecker, and Eric Wareheim formed with the goal of allowing "all of its comedic partners full creative autonomy." In addition to having their own pages on Jash.com, the comedians will also work with other members of the collective to produce content. The inaugural video was posted on Sunday with the next one slated for Apr. 8.
The vernal jubilation continued with the announcement of FKR.tv, a joint venture between Frenchkiss Records, David Cross, and distribution company The Orchard. Adopting a more structured strategy than Jash, FKR.tv plans to release new episodes of five original shows every week beginning Mar. 28. So far, the schedule includes shows like Song Of The Wild, a musical about five musicians stranded in the forest, and Five Questions With A Five-Year-Old, which features 5-year-old interviewer Lyla Butler asking celebrities probably not-very hard-hitting questions. The network will also air music videos and live performances from FKR artists.
The trailers for both channels are below.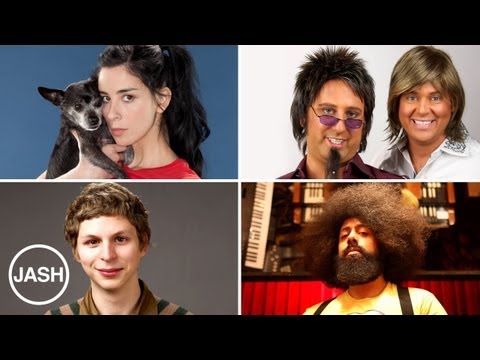 Source
Source
Submit your Newswire tips here.