Last night on Late Night With Jimmy Fallon, Stephen Merchant challenged Fallon and fellow guest Joseph Gordon-Levitt to a lip sync-off. The results, well, they were outstanding. Each singer performed a minute snippet of two songs of their choosing, with Merchant turning in a jovial, dancey "Single Ladies" and Gordon-Levitt absolutely destroying the intricate "Super Bass." Bonus points to all three dudes for really committing to the game, with over the top body movements, hamming for the camera, and personal interaction.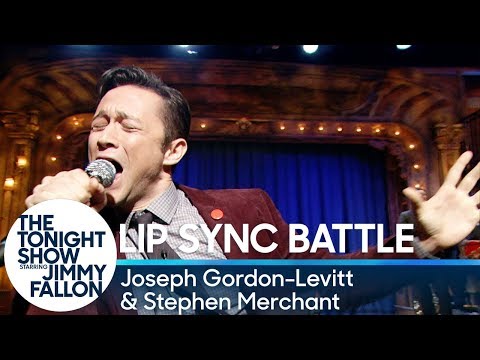 Source
Merchant apparently created the game with The Office's John Krasinski and his wife, Emily Blunt. Check out footage of Krasinski destroying Fallon on a previous episode of Late Night below. 
Submit your Great Job, Internet tips here.